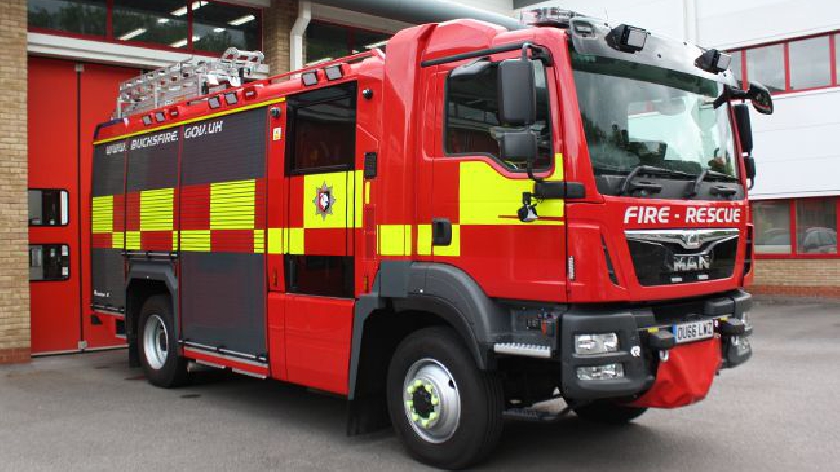 Buckinghamshire Fire & Rescue Service have taken to social media to issue advice about carbon monoxide poisoning after responding to a boiler leak.
Carbon monoxide poisoning occurs when a fuel-burning appliance such as a boiler, gas or open fire has not been properly installed, maintained or ventilated.
On average, statistics show that 200 people are hospitalised in the UK every year with carbon monoxide poisoning.
Regarding carbon monoxide poisoning, they recommend to:
Know the six symptoms of carbon monoxide poisoning: headaches, dizziness, nausea, breathlessness, fainting/collapse and loss of consciousness, especially if the symptoms reduce when you leave your home

If you suspect you have carbon monoxide poisoning, open doors and windows, turn off gas appliances and leave the house. Seek medical treatment immediately from your doctor or go to hospital

Not block chimneys, flues or air bricks

Be vigilant for pilot lights that burn orange instead of blue, sooty stains on or near appliances or excessive condensation in the room. If you see these, contact a qualified gas engineer or your landlord to have your gas appliances and flues inspected

Be on the lookout for coal or wood fires that burn slowly or go out. If you see this contact an engineer or your landlord to have your gas appliances and flues inspected

Dispose of cooling ash from solid fuel fires in a safe place outside

Not use a barbecue or camping gas stove indoors

Install a carbon monoxide alarm compliant to British Standard EN 50291 in each room of your home where there is a fuel-burning appliance and test it monthly

Consider requesting a Fire and Wellness Visit to review fire precautions within your home and receive additional advice and guidance
A suspected gas leak from a boiler in Aylesbury prompts us to remind you of:

- the importance of maintaining appliances
- the importance of installing detection
- the 6 symptoms of carbon monoxide poisoning

Advice: https://t.co/eluIycEt2h

Incident: https://t.co/xvCUtdiq5e pic.twitter.com/tJF4MhzfAN

— Bucks Fire & Rescue Service (@Bucksfire) August 26, 2021
If you ever think there is an immediate danger, it is recommended that you immediately call the Gas Emergency Helpline on 0800 111 999.
For more information about the dangers of carbon monoxide, you can visit the national campaign Project Shout's website by clicking here.