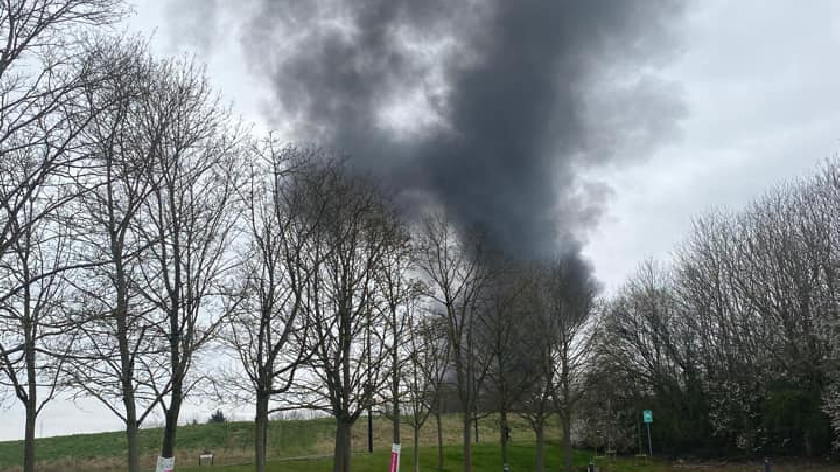 Local authorities are currently investigating the events surrounding a fire that took place yesterday (20/03) that saw a lorry trailer bursting into flames.
The incident occurred yesterday afternoon at around 1:21pm on Carters Lane, Kiln Farm.
The lorry trailer in question contained large amounts of highly flammable bubble wrap, which is believed to have been deliberately set alight by a presently unknown individual(s).
The flames from the trailer then quickly spread to nearby bushes and trees, with the resulting fire producing vast amounts of smoke in the sky that was visible to hundreds of people all across Milton Keynes.
Two appliances and crews from West Ashland attended the scene where they used two hose reels, four sets of breathing apparatus and a toolkit to assist them in extinguishing the blaze. No one was reported to have been injured in the incident.
Over 20 calls to emergency services were received yesterday afternoon in relation to the fire.
READ MORE - 'Explosion' heard and huge amounts of smoke seen in Milton Keynes due to lorry trailer fire