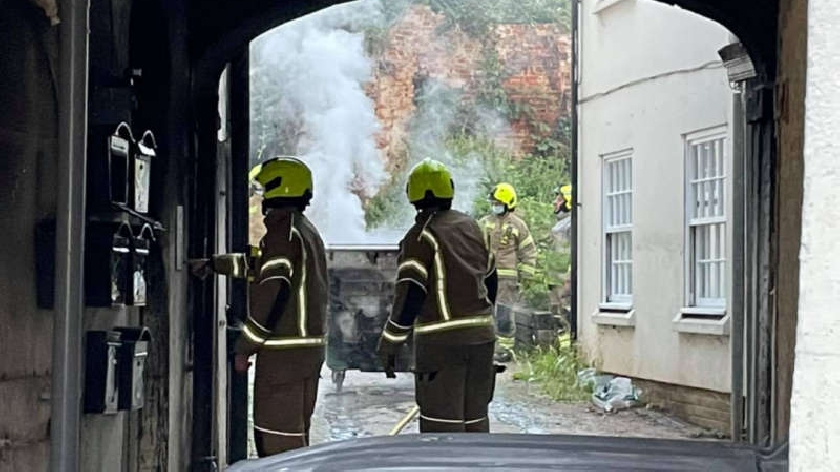 Crews from Buckingham, West Ashland and one from Bicester attended the wheelie bin fire on Wednesday 11th August.
The fire, which originated in a wheelie bin, quickly spread to a gas supply pipe in Buckingham yesterday (11/8).
The fire spread above and below ground to nearby electricity supply cables and roadside furniture.
Engineers from the gas and electricity providers attended, and the utility supplies were isolated.
Thames Valley Police also attended the scene.
Reports say the firefighters used one main jet monitor to provide cooling spray to the house, and a clay mat to help prevent flooding.
They also used a thermal imaging camera and a dry powder extinguisher whilst liaising with the utility providers.
A Bucks Fire spokesperson said that the incident was left in the hands of the gas provider.
Oxfordshire Fire and Rescue, who also had crews attend the fire said: "This incident is believed to be arson and we also attended a further two bins alight in the local area, tying up valuable resources and would have delayed a further response in the area if there were any other calls.
"If anyone was in the Buckingham town centre area in the early hours of last night and has any information regarding this incident please contact the police."