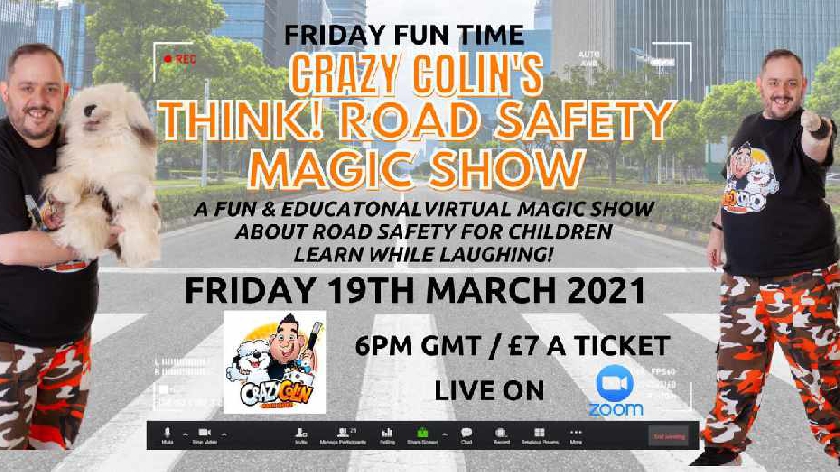 A local children's entertainer and magician is hosting a virtual magic show tonight (19/3) about the importance of road safety.
Crazy Colin, from Crazy Colin's Magic Shows, is inviting children and families to take part in an interactive "fun and educational" magic show at 18:00 via Zoom.
It will cover the important introductory aspects of road safety for children to ensure that they can learn in a creative and engaging manner.
Colin said: "It's not just a 'magic show'. Crazy Colin's Think! Road Safety Magic Show is a Zoom experience for kids and their grown-ups full of Road Safety Magic.
"It's forty minutes of interactive entertainment and Road Safety inspiration for you and your family."
Tickets are £7 and are sold per household if all family members are viewing on the same device.
Colin added: "I encourage you to keep your camera on during the show, so you can participate in our interactive aspects.
"Tell your friends! The more the merrier!"
Participants should download or update to the latest version of Zoom prior to the event, and the 'screen name' should be changed to the child's name.
For more information, and to purchase tickets, click here.
Crazy Colin is an entertainer and educational magician that promises to captivate children's attention through his engaging shows. Find out more here.