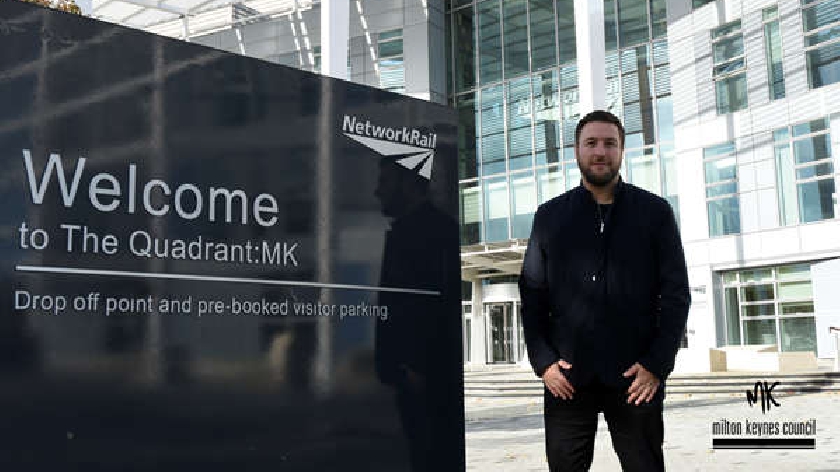 Milton Keynes is bidding to become the headquarters of the new Great British Railway.
in 2021, the Government revealed new plans to put the nations railways under a single national leadership for the first time in 25 years.
Great British Railways (GBR) will become the face of rail transport from 2023.
The Transport Secretary announced a competition for cities and towns to submit a bid to be home to the new Great British Railways (GBR) headquarters, putting places against each other in a bid to become home to the new HQ.
GBR is seeking to commission its national headquarters in a location with a rich railway heritage and strong links to the network. The body will be searching outside London to ensure skilled jobs, investment and economic benefits are focused beyond the capital.
The competition is set to be launched soon.
At the heart of the modern network and with a raft of railway history, Milton Keynes is a strong contender.
Wolverton was named as the country's 'first railway town' when The Wolverton Works were established in 1938. Royal Saloons have been built at the works for 150 years which remains the home of The Royal Train used by the British Royal Family when travelling.
The varsity line previously running through Bletchley connected brilliant minds from Oxford and Cambridge during the war effort and was a key reason Bletchley Park became the base for the incredible codebreaking work that shortened World War II by two years.
Now, Bletchley is to trace that line again with East West Rail, who moved its HQ to Milton Keynes in 2019.
Around 5,000 people work at the Quadrant:MK, Network Rail's £107m national centre adjacent to the central rail station. GBR will take over infrastructure management from Network Rail in 2023.
EFKB and Gemini Rail Group are also based in MK.
MK Council say that Milton Keynes' enviable location, large skilled labour pool, young population (46% of local people are aged under 35), available land, and deep bench of supporting knowledge industries make it an exciting prospect for large organisations looking to move and expand.
Council Leader Cllr Pete Marland said: "Milton Keynes is an obvious contender to be the home of Britain's railways. As well as our rich railway heritage, we have so much to offer a modern organisation – as evidenced by the sheer number of successful firms who have made their home here, and who continue to invest in their future here. We hope to welcome Great British Railway as they explore their options, to show them the talent and skills they can access in Milton Keynes as well as our brilliant urban and green spaces."
Last month, local MPs Ben Everitt and Iain Stewart, wrote to Grant Shapps to highlight the reasons why Milton Keynes should be the home.
In the letter to the Secretary of State, the MPs have promoted Wolverton's historic ties to the railways with Wolverton Works, Bletchley train station's ongoing refurb, MK sitting at the heart of East-West Rail, and of course being home to Network Rail's The Quadrant.
You can find out more and read why MK Council think that MK should be the home to Great British Railway here.