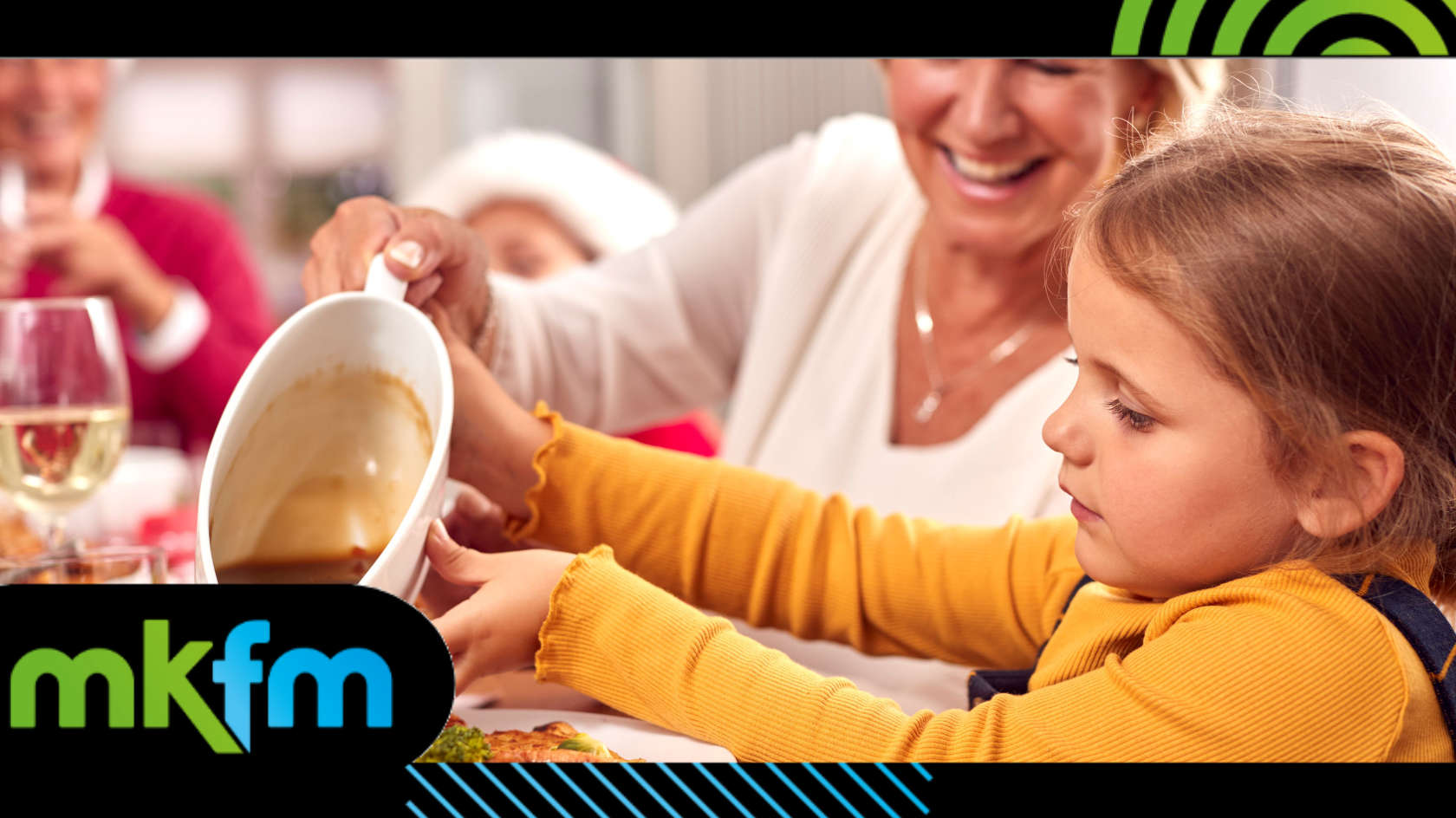 A local retirement home is searching for the nation's favourite family recipes.
This Grandparent's Day (Sunday 1st October 2023), the team at McCarthy Stone's Bluebell House Retirement Living Plus in Milton Keynes, is searching for the nation's favourite family recipes, courtesy of Grandma and Grandpa, in a bid to showcase their unrivalled culinary skills and celebrate how they help to make everything taste better.
In the recent study by McCarthy Stone, it found that more than a third (35%) of grandparents and great grandparents in Buckinghamshire are counted on to cook an evening meal for their families on a regular basis, meaning foodie get-togethers at Grandma and Grandpa's house no longer just happen at weekends.
Ahead of Grandparent's Day on 1st October - a day dedicated to celebrating grandparent's contribution, the team at Bluebell House is calling on Milton Keynes to nominate their grandparent or great grandparent along with their go-to recipe or favourite meal to cook the family. They should include a bit about the current family-favourite dish, what makes it unique and any fond memories or traditions it evokes.
To judge the competition, the talented chef who runs the bistro at Bluebell House will choose the winning recipe. The winner will not only be awarded a luxury Fortnum & Mason hamper, but they will also be invited to the Bluebell House development where they will receive a complimentary meal from the bistro.
Those who wish to submit an entry can email mccarthyandstone@mccann.com with 'Bluebell House grandparent's day recipe' as the subject, and include their grandparent's name and current trademark recipe, the inspiration or story behind the dish (if applicable), and why it deserves to win by 23:59 on 29th October 2023.
For every recipe submitted, McCarthy Stone will also donate £5 to the McCarthy Stone Foundation, the registered charity of the UK's leading developer and manager of retirement communities, which provides financial grants and resources to local projects which play a vital role in the community.
Sam Watkins, Divisional Sales Director at McCarthy Stone, said: "Being a grandparent or great grandparent is an incredibly important role, and with everything they do for the whole family, it's only fitting that we do something special to celebrate them back.
"We're thrilled to announce the launch of our competition - it is the perfect opportunity to give thanks and show our appreciation for the superb grandparents in our lives. We're very much looking forward to hearing about the diverse mix of recipes that families have been enjoying in their homes for years - the more hearty, unique, or nostalgic, the better!"
Serving freshly prepared, seasonal, and delicious food all year round, the bistro is just one of the wealth of amenities available at Bluebell House. Comprising a collection of Retirement Living Plus apartments aimed at those who want to continue living independently, with the option of additional support should they need it, other communal facilities include a spacious communal lounge, shared landscaped gardens, and a handy guest suite for friends and family to stay. A 24-hour emergency call system and door video entry ensure further peace of mind, while an Estate Management team is on site around the clock also to provide tailored domestic support packages.
For terms and conditions, click here.
For further information about Bluebell House, click here.