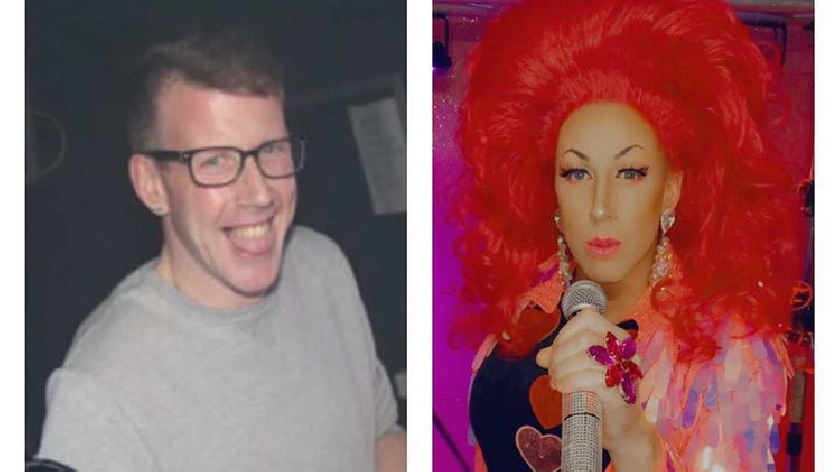 Pink Punters Entertainment and DJ Manager Paul Biz, also known as Sandy Flaps, will be doing a 24 hour live DJ set next friday (2/4) to raise money for Milton Keynes Pride Festival.
The popular event, which sees thousands of people attend, will be taking place at Campbell Park on September 11th this year. Entry to the festival is free and all proceeds made from the festival will go back into the LGBTQ+ community.
Paul aims to raise at least £1000 for completing the 24 hour Drag DJ set and all donations will go towards running the free event that holds a special place in his heart.
Not only was Milton Keynes Pride Festival the first place that Paul went out in Drag, but it was also the first Pride that he attended along with his ex-wife, her partner, his 2 sons and their 2 stepsisters.
Paul now wants to give back to the community and raise funds so that the Pride Festival can go ahead, in the hopes that many other people can have the same opportunity as him.
Paul said: "I decided to do a DJ set as I've been a DJ and entertainer for 23 years, working at Pinks for 5 years, so this combines my passion for music, pride and Pinks.
"Milton Keynes Pride Festival is run by a very small committee with the emphasis on being a family friendly, inclusive and diverse free event which welcomes everybody. It felt amazing walking round the event with my children by my side knowing that we were all their together in a safe space. Seeing how happy and comfortable they were whilst I was walking round in full drag for the first time will stay with me forever.
"Knowing that I didn't have to hide away anymore and could just be me, was the best feeling in world."
Paul's 24 hour live stream will be taking place on Friday 2nd April from 11pm.
To donate to Paul's fundraiser you can click here
To watch and support the 24 hour live stream, the full details are on Sandy Flap's Facebook page.