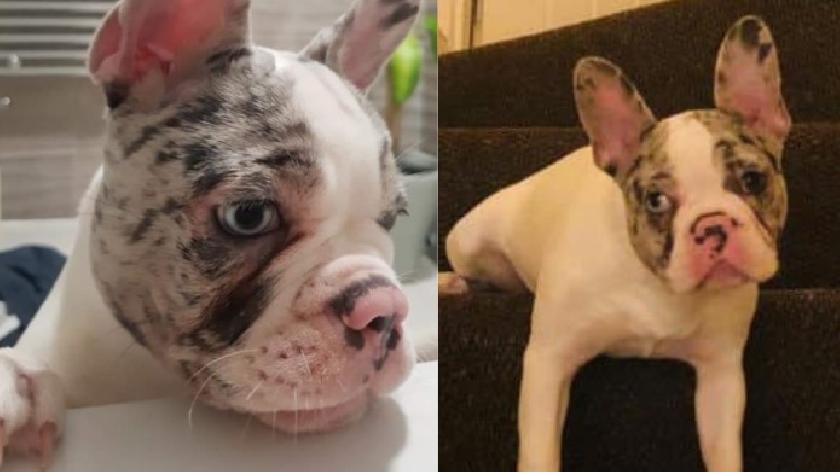 Have you seen Winter?
Dog owners are advised to remain vigilant as police are currently investigating the theft of a puppy in Northampton.
There has been a sharp rise over the last twelve months of 'dognapping' being reported, in line with the major increase in demand for dogs - particularly puppies.
During the first lockdown, The Kennel Club reported a 168% increase in people searching for puppies for sale on its website, compared to the same period in 2019.
There have been horror stories shared about dog thefts taking place nationwide, and today (5/3) it was revealed that a theft has taken place just down the road in Northampton.
Northamptonshire Police say they are looking into the theft of a 5-month-old French bulldog puppy, called Winter, who was stolen in Edith Street on 28th February.
The dog slipped outside while her owner was moving house, and witnesses reported seeing a white man wearing dark clothing pick the puppy up and carry her away.
Winter is described as a small white dog with grey and black facial markings. She has one blue eye and one brown eye. She is microchipped but was not wearing a collar when she was stolen.
Officers investigating her theft want to hear from anyone who may have seen her being taken, or who has seen her since, and would ask whoever has taken her to do the right thing and hand her into a vet.
Anyone with information about Winter's theft or her current whereabouts should call Northamptonshire Police on 101 quoting incident number 21000116786.
Residents are also being advised to remain vigilant and take the necessary steps to protect their pets.
Dogs should not be left alone in vehicles or outside shops and should be kept in view when outside in the back garden.
A local martial arts specialist has also explained how dog walkers can protect their pets from the rising threat of dognapping.
READ MORE: Martial arts specialist teaches dog walkers on dangers of 'dognapping' in Milton Keynes