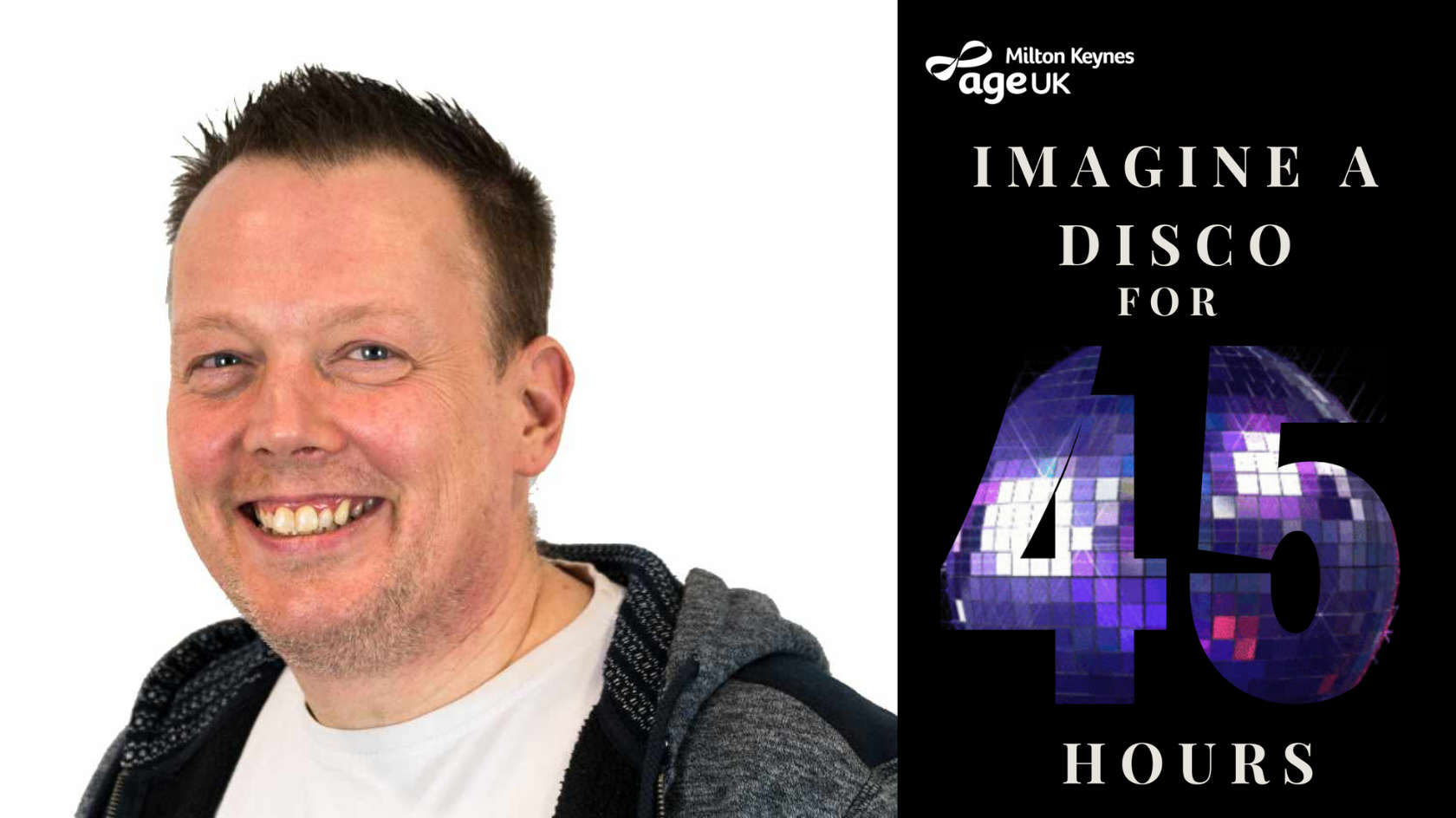 DJ Simon Tuck is set to take on an epic challenge of hosting a 45-hour disco in aid of Age UK Milton Keynes.
The marathon DJ session will kick off at 1:00 PM on Friday 6th October 2023, and continue non-stop until 10:00 AM on Sunday 8th October 2023.
The event aims to raise vital funds for the organisation's Befriending service, which combats isolation and loneliness among older people in the community.
The 45-hour disco marathon will take place at The Peartree Centre, 1 Chadds Lane, Peartree Bridge MK6 3EB.
DJ Simon Tuck is taking on the challenge of keeping the music pumping and the dance floor alive for 45 hours straight.
The funds raised from the event will directly benefit the Age UK Milton Keynes' Befriending service.
To participate in this historic dance marathon, you can sign up online at the Age UK Milton Keynes here.
Denise Stygal-Watson, Chief Executive at Age UK Milton Keynes: "We are thrilled to bring the community together for this incredible event. Loneliness and isolation among older people has become more prevalent, and the funds raised will help us make a real difference in the lives of those we serve. We invite everyone to join us for this record-breaking disco and be a part of something truly special."
For more information about the Age UK Milton Keynes 45-hour disco, please visit the website or contact simon.tuck@ageukmiltonkeynes.org.uk