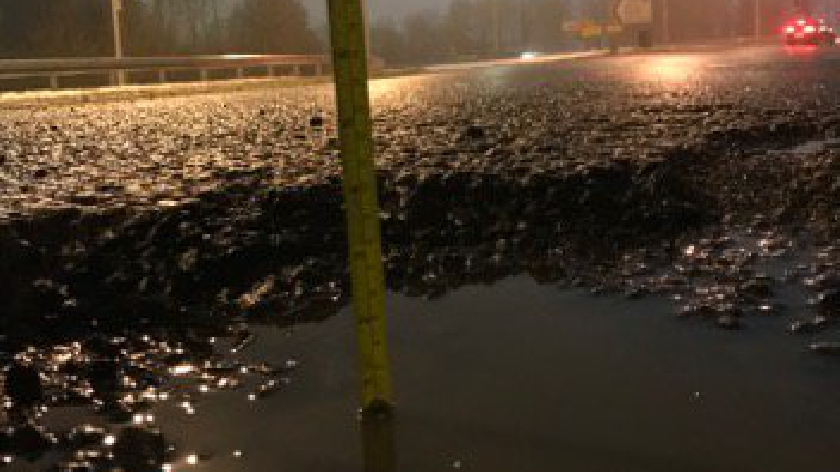 It has been revealed that Labour-run Milton Keynes Council repaired 2,748 potholes last month, as part of their previously announced pledge to repair 20,000 in total.
The repairs mean that 4,169 potholes in Milton Keynes have now been repaired since the start of April this year.
The Labour Cabinet has invested an extra £200,000 to repair more potholes and is trialling new methods of fixing more potholes, including filling all potholes in an area rather than always sticking to strict "intervention," levels.
Cllr Martin Gowans, Cabinet Member for Highways said: "While most councils are cutting services and slashing their road repairs, because of the Labour Cabinet have been able to balance the books and the fact MK Council is well run, we've been able to invest a little bit more to fill the potholes created by a cold winter and wet spring."
"Put simply, we are putting more tarmac on the roads that ever before."
Cllr Peter Marland, Leader of Milton Keynes Council said: "We can't fix every pothole. Cuts have consequences. A recent AA report shows that the UK pothole backlog stands at around £14billion, yet for every £1m spent on national roads, local authorities get just £21,000 as our budgets are cut."
"However, because of the way Labour has run the council we've been able to invest more in road repairs and been able to boost spending after a rough winter and spring, fixing more potholes is one of our top priorities."