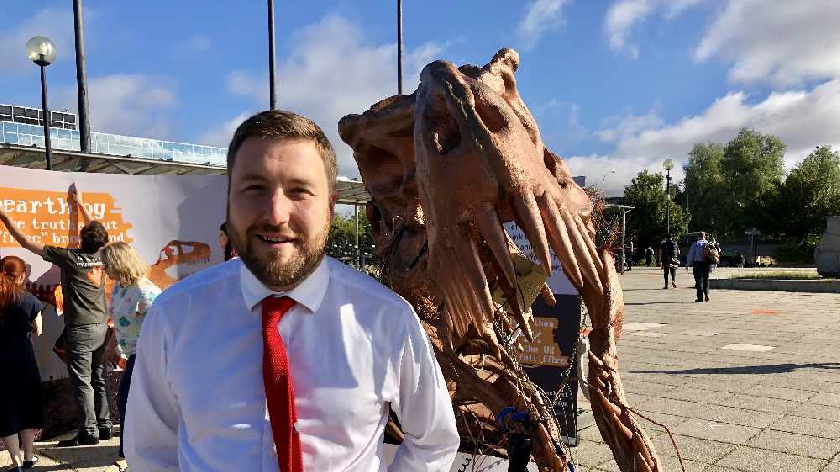 £165m investment to be spent on council houses and other public facilities
Peter Marland, leader of Milton Keynes council has told MKFM he will not apologise for the competent way the Labour led council manage the budget.
In response to a press release by the Conservatives he said ''We will not give in to Tory pressure to run vital services from reserves and burn our safety net, as they did in Northamptonshire. Our total reserves are forecast to fall by 7% next year as money we've put aside for one off-costs is spent, but also as we start a £165m investment in our council housing and build facilities like the £15m health-centre in Whitehouse that I was pleased to cut the ground on last week''.
The Conservatives claim that Milton Keynes Council stashes more cash than any other city. The report from the Centre for Cities shows that cash reserves held by councils vary greatly, but specifically points to Milton Keynes and Coventry for the greatest increases.
The report also highlights that Milton Keynes Council has seen some of the strongest growth Council Tax income, meaning local taxpayers are being asked to contribute more while the council savings account swells. This is alongside an increase in social care spending of 6% since 2010.
Labour-led Milton Keynes Council has faced criticism in the last year for allowing cash reserves to rise up to £185 million despite the need to invest more in areas such as homelessness.
Conservative Group Leader Cllr Alex Walker said: '' The average household is now paying at least £300 a year more in Council Tax than they were four years ago. This is backing up what we have been saying for the last year. This Labour Council is raising Council Tax and stashing the cash when it should be investing in our communities. "It is absolutely right we have savings for a rainy day, but there are so many challenges we need to face - homelessness, the state of our roads and litter to name just a few. We need to be dealing with those issues, not ignoring them. I think the Council has forgotten this is the taxpayers' money, not their own."