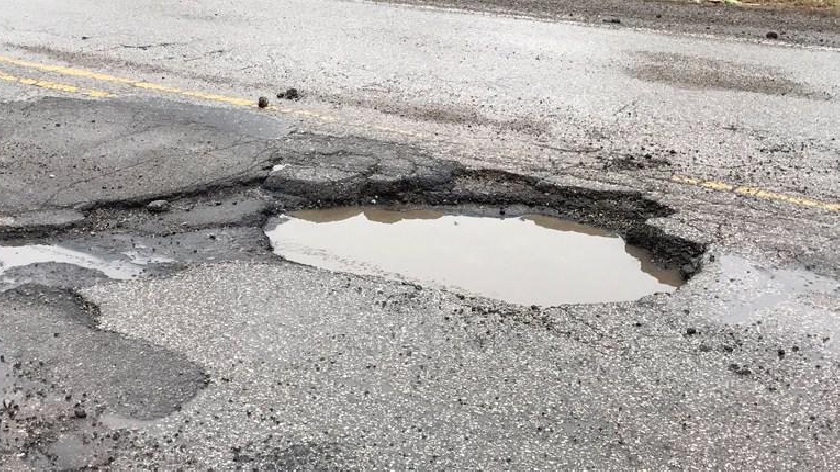 The local council leader talks about the proposed plans for fixing potholes around the city as well as the change in government guidance for road maintence funds.
Speaking of council's upcoming budetary plans for pothole repairs and road maintence, Peter Marland said: "The council has concentrated on potholes and road repairs - proper maintenance for six years now.
"I know it might not feel like it at the moment, but we've got top three in the country for satisfaction in roads, which I think is good and we've made loads of improvements.
"We were gonna put more money [into fixing potholes] and of course, the government has rocked up with money and my first question isn't always that's great, its what the catch? The catch with this seems to be rather than free money it seems to be an actual cut, unfortunately.
"The government are now actually suggesting that we spend that money on pothole repairs rather than resurfacing or flood repairs or something like that. Yes, it is extra money, but unfortunately, it means we will be able to do fewer long term repairs to things like gulleys and things like that."
Explaining why fixing potholes on road surfaces can be hard during certain months of the year, Peter Marland said: "The roads are always not great come December, January, February because its difficult to fix potholes when the grounds frozen.
"There are fewer repairs and more holes are being made. It's not like we have teams of staff going out and digging the holes, potholes are being made because of the weather and cars driving over smaller holes so they get bigger and bigger and bigger.
"You can't really fix lots of pothole between December and the end of February because if you fix them, the ground moves because it's starting to thaw so the pothole just comes back. It's always a problem this time of year. It usually always between February and April that we start to see an improvement in the number of potholes being fixed."
Talking about the council's prefered strategy for road repairs, Peter Marland added: "A lot of the newly built estates in Milton Keynes can take quite a while for the council to take on the responsibility of fixing the road because it's usually still up to the developer.
"In general, that's exactly what we are trying to stop as we've put a lot more money into long term repairs - fixing say 10 or 20 potholes in a stretch rather than fixing that one and leaving the one next to it.
"The last year, complaints have halved though obviously, I do know that people haven't been travelling about as much in the last six months.
"Overall, satisfaction in the roads is up and over the past few years, there has been a consistent decline in the number of potholes that have been reported. That's not just because we are fixing individual potholes its because we've had this focus on properly resurfacing roads so it will be a shame if we have to go back to patchwork roads.
"If we resurface the road, rather than just fixing the pothole, the road is better but it also saves money on doing that repair over and over again.
"However, you are always on a little bit of hiding to nothing when we talk about potholes because the next pothole is always just down the road but thats their nature."
If you are aware of any potholes around Milton Keynes that need fixing, you can report them directly to the council by clicking here.