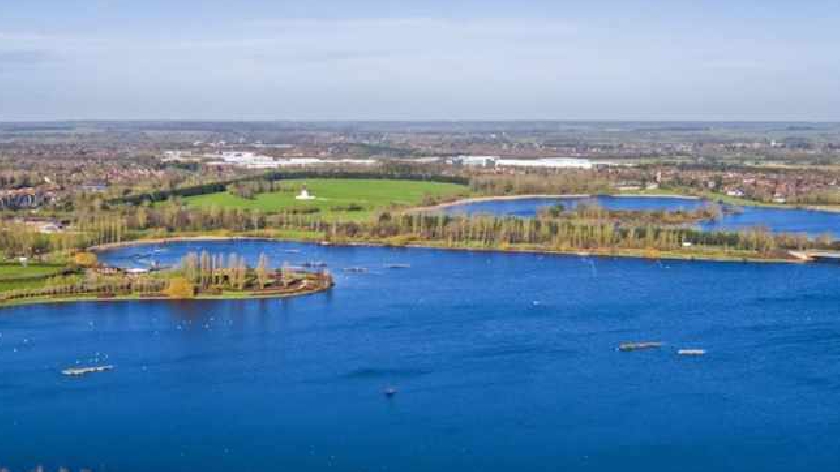 Milton Keynes Labour Group has said that last week, it was revealed the government plan to allow partially treated sewage to be discharged directly into rivers, waterways and the sea in response to a possible shortage of chemicals used to treat sewage.
A lack of qualified HGA drivers as well as difficulties importing the correct chemicals due to added paperwork are impacting the supply of water treatment chemicals, the Labour group has said.
It has been reported that the shortage is in connection with Brexit.
Rivers and lakes in Milton Keynes could be affected due to the sewage treatment facility at Pineham, near junction 14 of the M1.
Cllr Peter Marland, Leader of Milton Keynes Council, has now written to the Chief Executive of Anglian Water to oppose any discharge sewage that has not been fully treated into the waterways of Milton Keynes.
Cllr Peter Marland, Leader of Milton Keynes Council said: "The Conservative government plans to relax the rules and allow sewage to be discharged directly into our rivers and waterways. It is another appalling result of their inept abilities. Our environment should not have to pay the price for their incompetence."
"Milton Keynes has an amazing network of rivers, waterways and lakes. The thought of partially treated sewage being allowed into our local waterways is genuinely horrifying. It is a cataphoric step backwards in environmental standards.
"Something that Boris Johnson himself said would not happen after Brexit. And to be very clear the chaos at our borders, the added red-tape and the lack of HGC drivers are all a direct result of his Brexit deal.
"I have therefore written to the Chief Executive of Anglian Water to seek assurances it will not happen here. Our rivers and lakes should not be damaged because of Conservative incompetence and a botched Brexit deal."