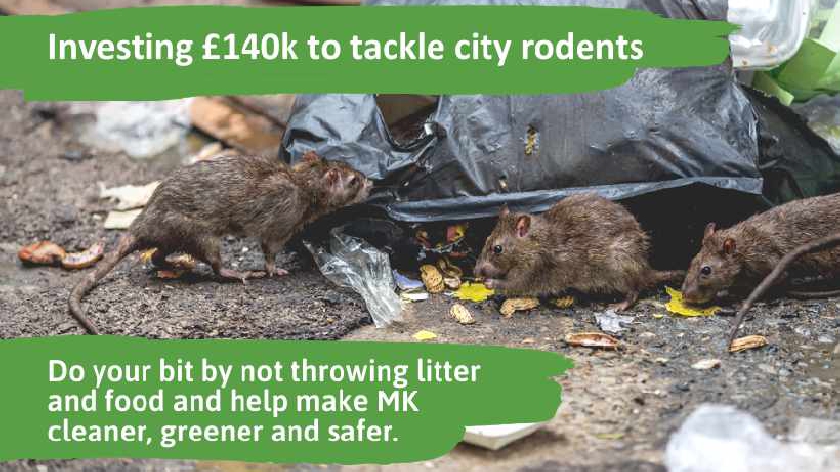 Milton Keynes Council is investing £140,000 to tackle issues with rats and other rodents in several city estates.
The Council is about to begin a pest control programme in Fishermead, Conniburrow, Oldbrook, Netherfield and Coffee Hall, where repeat issues with rodents have been reported.
Local residents helped the council understand the extent of the issues through a detailed investigation across the estates. Now, money will go into a clean-up operation focused on removing waste and installing baiting stations.
Cllr Emily Darlington, Cabinet Member for the Public Realm, said: "We are committed to keeping MK cleaner, greener and safer. We are tackling rats, but we need residents to do their bit as well by removing their food sources and we urge everyone not to drop litter and food waste which makes it easier for rodents to breed."
The council is partnering with Luton Borough's Pest Control Team to deliver the work.