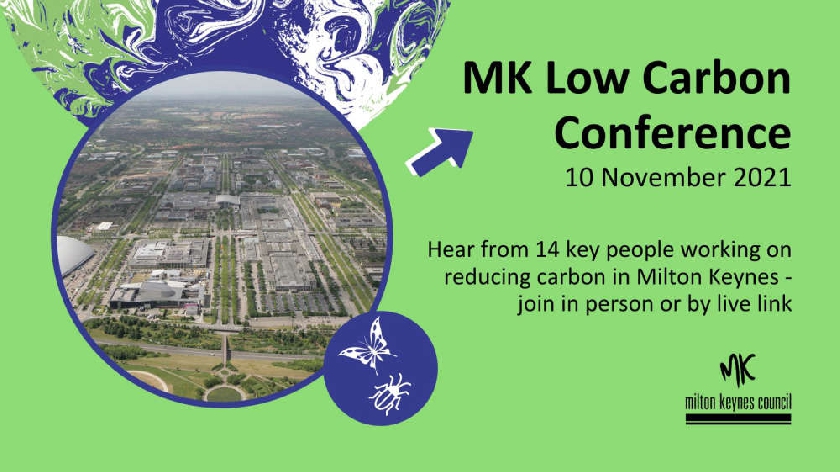 Milton Keynes Council and partners are inviting residents and businesses to join a low carbon interactive conference to coincide with COP26.
The low carbon interactive conference is taking place at Saxon Court, Central Milton Keynes on the 10th November 2021 between
Planned to coincide with COP26, the conference will bring together key people working on reducing carbon in Milton Keynes.
A limited number of participants can join the Conference in person however, the proceedings will also be available via a live stream on the conference web site.
Speakers will include: Professor Nicholas Braithwaite, Executive Dean, Faculty of Science, Technology, Engineering and Mathematics, Open University, Jeremy Draper, Sustainability Manager, Milton Keynes Council, Jo Williamson, Training Manager, National Energy Foundation, Chris Bridgman, MK Green Roof Project / Bridgman & Bridgman, Sam Griggs, Energy Manager, Open University and more.
MK Council and partners invite you to join a FREE low carbon interactive conference on 10 November.

Programme info and tickets at https://t.co/puM43mofiP pic.twitter.com/m2ksrXqllt

— Milton Keynes Council (@mkcouncil) November 5, 2021
For tickets or to find out more here.