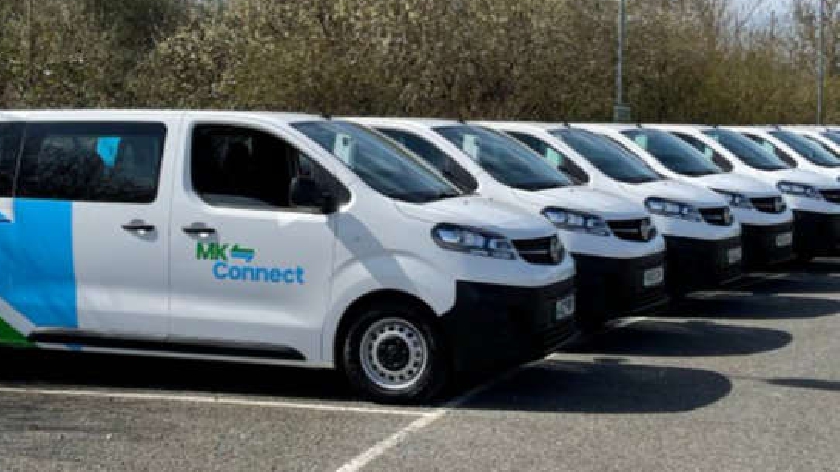 Local conservatives are saying more needs to be done to improve MK Connect waiting times.
In April last year, Milton Keynes Council replaced its "underused" subsidised bus services with the demand-responsive transport system called MK Connect.
MK Council says it used to spend around £3m every year subsiding bus routes that were infrequently used even before the pandemic.
MK Connect is aimed at residents who aren't served by an existing bus route and don't have access to other means of transport. Vehicles are shared by passengers heading the same way, with pickups typically within a couple of hundred metres of the passenger's home.
The local Conservatives now say that more needs to be done to make the service reliable, adding that it can be difficult to dependably use if you're someone trying to get to work on time or children making their way to school.
The data, provided to MK Council's Placemaking Committee on 26th January, shows that since they began recording data, the waiting times have increased by 10%.
Cllr Saleena Raja, the Conservatives Transport Spokesperson, said: "Last year, the Labour Council took an unnecessary decision to cut subsidised bus routes in Milton Keynes. The knock-on effect of this decision means the quality of public transport in MK is suffering.
"DRT can be a useful service is managed correctly but with 30+ minute waiting times, residents cannot reliably use this service to travel with.
"More needs to be done to improve it and boost public transport in MK."