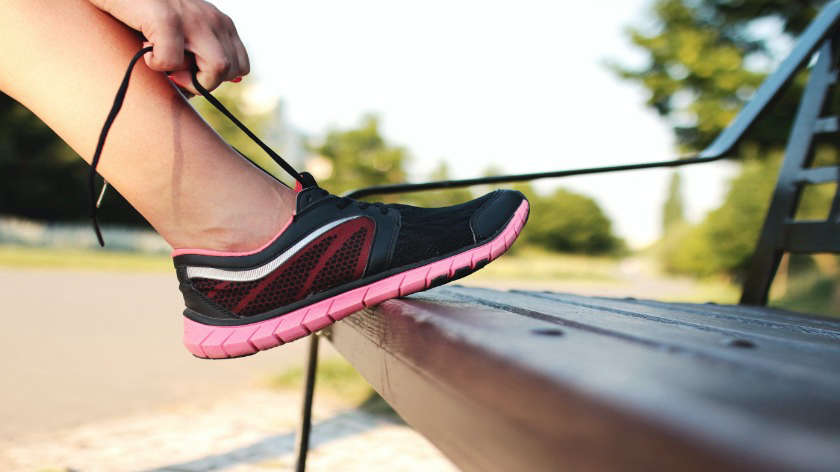 Milton Keynes Community Foundation has recently announced a partnership with Leap, the social enterprise responsible for promoting the benefits of physical activity across the county.
With funds provided by Sport England, Leap has set up a new fund dedicated to supporting people to be active in the communities hardest hit by coronavirus in Milton Keynes.
The 'Moving our Communities' fund, which offers grants from £250 to £2,000 is open to community organisations in Milton Keynes working with communities in areas of deprivation, BAME communities, disabled people or people with long term health conditions.
The key is about getting people active not just through sports but any activity that encourages movement such as dancing, walking or general keep fit.
Sport England has been using regular surveys to track activity levels during lockdown. The research shows that just a third of adults are doing the recommended 30 minutes or more of physical activity on five or more days a week.
Most parents have reported their children were doing some activity but only 19% said they were meeting the Chief Medical Officer guidelines and doing an hour a day.
However that is only part of the story, familiar inequalities are occurring and demographic groups such as women, people from lower socio-economic groups, older adults, people with a long term condition or illness, disabled people, and people from some BAME communities are finding it even harder to be active.
Commenting on the fund, Leap Director Mark Ormerod said, "The Coronavirus pandemic has affected everyone, but not equally. This funding provides vital cash to help those people who face the greatest barriers to activity, as well as improving their resilience through being more active.
"Throughout the pandemic the Voluntary, Community and Cultural Sector has pulled together in an unprecedented way.
"We understand that sometimes more modest grants can have the biggest impact at a very local level; and we are delighted to be working with MK Community Foundation enabling this money to impact where it is most needed, tackling the inequalities the crisis has exposed."
Ian Revell from MK Community Foundation added "We are delighted to be working with Leap to provide vital funding to enable the groups who work in our communities to lead, support and inspire activity in all its forms, encouraging people to get moving after this difficult lockdown period."
We're working with @Leap_BMK the social enterprise responsible for promoting physical activity across the county. With funds from @Sport_England a new fund has been set up dedicated to supporting people to be active in MK after the pandemic. Read more: https://t.co/uveWqVB0RG pic.twitter.com/zaH00B5JBV

— MK Com Foundation (@MKComFoundation) August 12, 2021
MK Community Foundations are now accepting applications through their biweekly emergency appeal process and their 'business as usual' monthly small grants rounds.
For more information on the grants and to apply yourself, please click here.