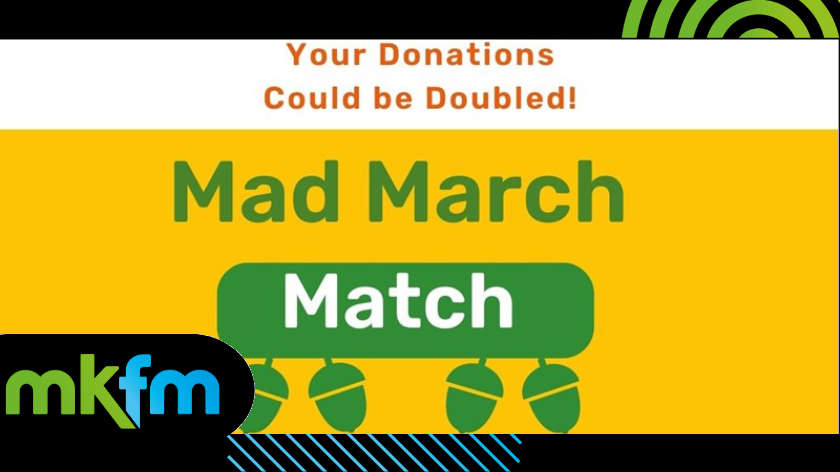 Twice a year, MK Community Foundation helps to make your generosity go even further through their Match Fund Challenges.
This March, the charity is giving the opportunity to support a local cause closest to your heart, whilst having double the impact.

Mad March Match will see £20,000 given in match funding, doubling the donations you make to participating Milton Keynes charities and community groups.
From Monday 20 March to Friday 31 March, organisations can have up to £500 in donations matched, or £1,000 if they're working to support people with disabilities and/or mental health problems.

"Mad March Match is always an exciting time, and this year is no different. The current cost-of-living crisis is affecting everyone in Milton Keynes. Not only are more people needing support from the incredible charities and organisations, many of them are also struggling to raise the money needed to meet this increased demand. By doubling the donations of participating charities for the rest of March you have a chance to have an even bigger impact with your donation." said Sam Snelus, Philanthropy Manager at MK Community Foundation.
For more information please visit the MK Community Foundation's website here.