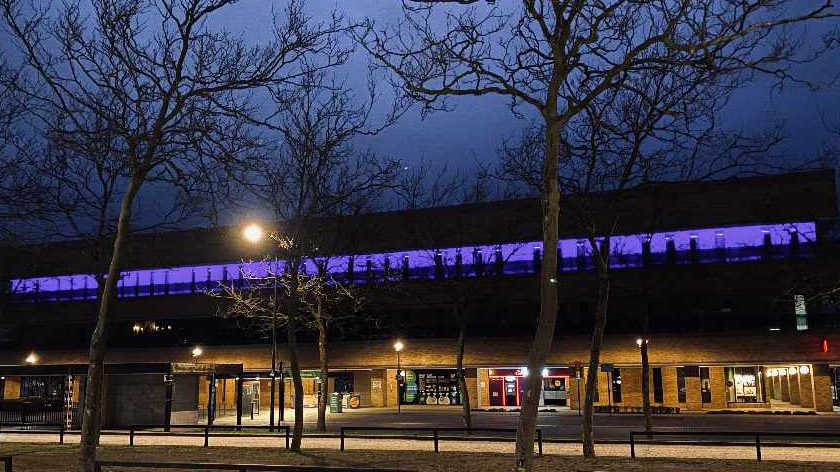 During this past weekend, Milton Keynes Council Civic Offices in Saxon Gate East joined more than a hundred buildings and landmarks across England and Wales by lighting up purple to celebrate the census.
The event was organised by The Office for National Statistics (ONS) to raise awareness of the census, which took place on Sunday 21st March.
Other iconic landmarks included the Wales Millennium Centre in Cardiff, BT Tower in London and Blackpool Tower which took part in the celebration, seeing them light up in the Census 2021 purple colour.
Lisa Robson, Census Engagement Manager for ONS, hopes it served as a reminder of the importance of the census.
She said: "The census is such an important undertaking that helps inform the vital services we all rely on every single day within our communities.
"We wanted to shine a purple light on the buildings and landmarks that matter most to their local areas, highlighting the importance of the census in helping shape the communities we live in.
"We're thrilled with all the support we have received so far and would like to thank Milton Keynes Council for their participation. Now is the time for everyone to complete their census and be part of history."
At the weekend the Census team were also out and about visiting Milton Keynes' three marinas and offering help to those who live on boats to ensure that everyone can complete it, wherever they choose to live.
Every household in England and Wales should have received their census letters with unique access codes enabling them to fill in their census online.
Paper forms are available for those who need them, plus a range of other support.
In the coming days, the census field operation will begin contacting households who have not completed their census.
They will never enter a house, they will always be socially distanced, be equipped with PPE and work in line with all government guidance.
If you need any help, or to request a paper form, you can visit the census website www.census.gov.uk.
The national census support centre (freephone 0800 141 2021) is available if you can't find the help you need online.
There is also a local census support centre based in Great Linford that can assist with face to face or telephone assistance on 01908 606 613.