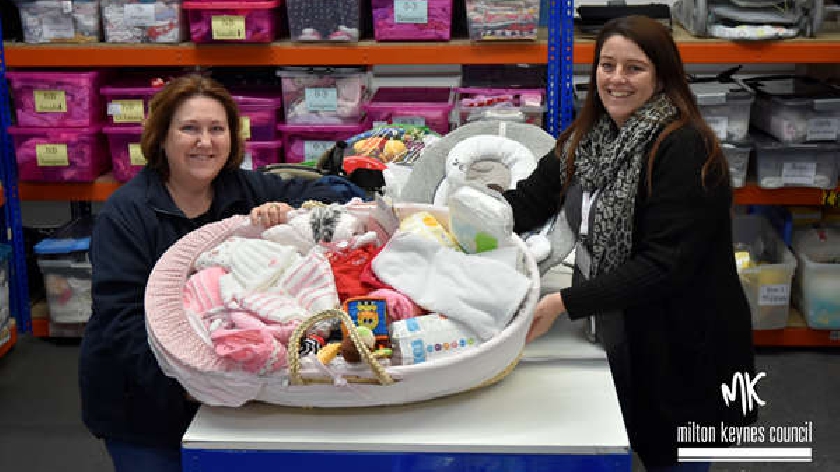 A leading Milton Keynes charity has appealed to local residents and businesses for urgent help in the form of a monthly donation of just £3.
Baby Basics MK works in partnership with local authorities and health services to provide essential items such as nappies and formula to Milton Keynes families in need.
The charity's brand new 'Club 500' appeal is seeking 500 supporters to commit to a monthly donation of £3.
These donations will help to cover the charity's overheads and expenses as it keeps up with record demand.
After launching in July 2021, the Club 500 appeal has so far pulled in 74 supporters.
Mel Lewis, project manager for the charity, said: "We have experienced a huge increase in demand since the pandemic and that is set to continue. Having 500 regular donations of £3 would be a game changer for us because regular donations enable us to plan ahead. Every regular donor brings us closer to our goal of providing support for families in the area in years to come.
"The local community in Milton Keynes has been amazing so far and we are really hopeful we will reach our target of 500 monthly donors. We appreciate that there are many demands on everyone's finances right now and every commitment is hugely appreciated."
If you would like to join the Baby Basics Club 500 appeal, you can find more information here.