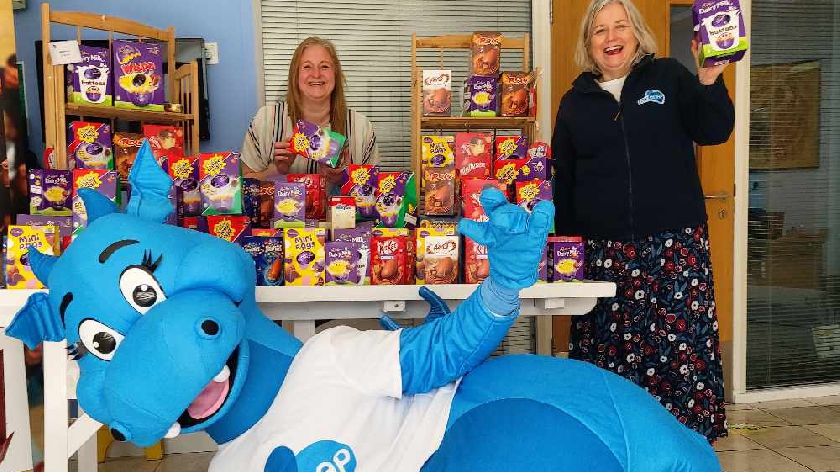 Image: MK SNAP's mascot, Blu, MK SNAP's CEO, Angela Novell and Helen Whalley
Eighty Easter eggs arrived to the delight of staff the MK SNAP centre in Walnut Tree, donated by staff and students from Lord Grey Academy.
Assistant Head, Helen Whalley, whose brother Matthew Feegan, attends MK SNAP's learning and skill-building services, said: "The staff and students just wanted to brighten up their Easter after having such a long lockdown.
"We thought it was something we could do to cheer them up and let them know that everyone is thinking of them even though we can't see them."
The idea was led by the students of Colossus House at Lord Grey Academy, which has MK SNAP as its House charity.
MK SNAP is a local charity providing education and work training sessions designed for adults with learning and physical disabilities in Milton Keynes. Find out more about the great work they do by visiting their website here.