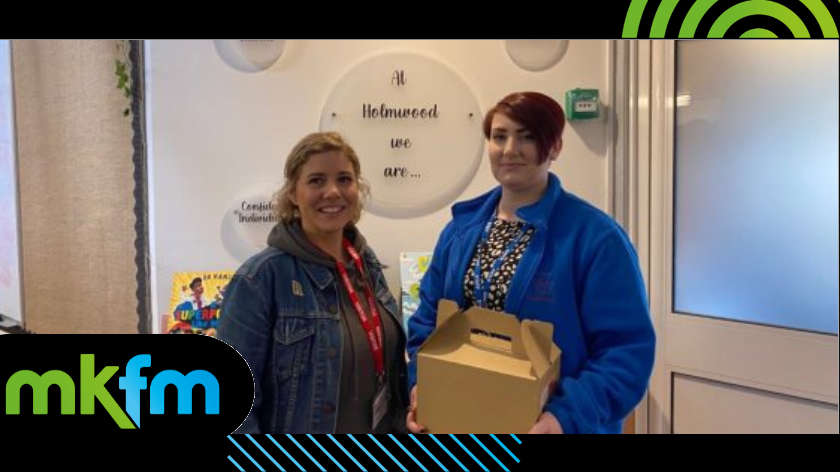 A Milton Keynes charity, which aims to end child hunger in the city, has opened its 100th centre.
A local charity run by St Mark's MK has grown to support thousands of children across Milton Keynes.
Since launching in 2019, with the aim of ensuring that no child in MK ever goes to bed hungry, St Mark's Meals has expanded across the entire city and is now accessed by 100 schools, pre-schools and children's centres.
The latest addition, and 100th partner, is Holmwood School in Great Holm.
Right now, there are around 18,000 children in Milton Keynes living in poverty, roughly 9 children out of a classroom of 30.
Rev Paul Oxley, founder of St Mark's Meals says "It is an odd thing to consider celebrating the news that 100 schools now store our meal boxes. Of course, we are glad to be able to work with so many school staff who go above and beyond daily, and we are incredibly thankful that we have been able to grow a small army of volunteers and supporters who give money or time to ensure children go to bed able to dream of becoming astronauts rather than worrying about their rumbling tummies…but the flip side of that story is that thousands of young children are going without dinner each and every day.
"We want to build a city where that is not the reality for so many young lives, and in the meantime work hard to ensure that dinner is always able to be served."
Rachel Fielding from St Mark's Meals says, "We give away thousands of dinner kit boxes each year to children who are experiencing food poverty. Teachers and school staff can give a box to any child and their family whenever they notice that a pupil isn't having food at home. This way the whole family can use the kit to cook a sustaining meal and the pressure is off from hunger and worry for a little while."
Rachel continued, "We hear stories all the time about how grateful families are when they receive a box. Without it, the reality is, children would be going without food at home. We're incredibly proud to have reached this milestone and that so many more children can access food without waiting for things to change.
"Teachers tell us how valuable it is to be able to help a child when they are clearly struggling. Our mission is that no child should have to go to bed hungry. Whilst we don't want families to continue to struggle, we're delighted that we can help so many."
Earlier this year, King Charles visited the charity as part of his visit to Milton Keynes.
Thanks to a small team of dedicated volunteers who regularly help pack the boxes, the charity has managed to keep up with the demand according to the rising need.
Schools make orders directly from the charity and the boxes are delivered to them within a week. In 2022 they delivered 3607 which will have put 14,428 plates of dinner on the table in homes where it's needed most.
"We have no intention of stopping," said Rachel. "We want to make sure that every local child in need has the opportunity to take a box home tonight."