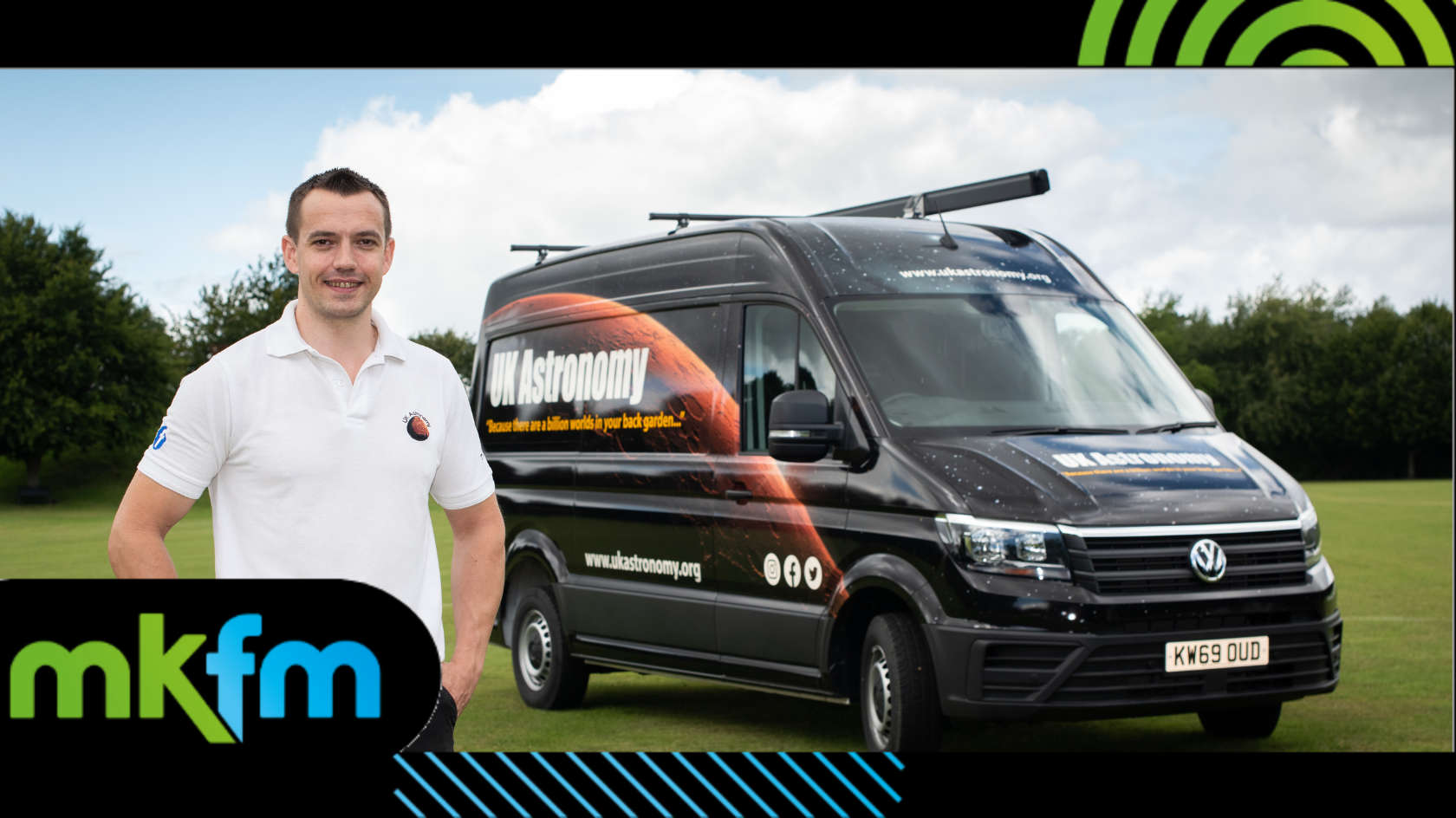 The Founder of UK Astronomy has been recognised by Their Majesties The King and The Queen Consort as part of the official Coronation celebrations in conjunction with Royal Voluntary Service.
Ross Hockham, founder of MK-based charity UK Astronomy, impressed judges with his dedication to helping others to look up and learn about the skies above them.
Ross volunteers his spare time bringing equipment and knowledge to schools, community groups and the public with the aim of inspiring them to look at the world a little differently, to go out in their gardens and see the wonders in the night sky.
With the support of Her Majesty The Queen Consort, a passionate advocate of volunteering and President of Royal Voluntary Service, the Coronation Champions Awards were launched to recognise exceptional volunteers from across the country at this momentous point in history.
Across the UK, 500 Champions dazzled the judging panel with the impact of their work, their inspirational stories and unwavering commitment to volunteering.
Ross Hockham has been invited to attend an official Coronation Garden. He will also receive a specially designed, Coronation Champions pin and a certificate signed by Their Majesties.
Commenting on becoming a Coronation Champion, Ross Hockham said: "It is truly humbling to be named a Coronation Champion, 9 years ago I was just one man in a field, with a small £50 telescope but thanks to everyone who has supported us we now have a mobile observatory, inflatable planetarium and can inspire so many more people to see planets, nebula and the sights in our awesome skies".
The Coronation Champions Awards invited people across the UK to nominate their local volunteering heroes who are going the extra mile.
Nominations were made across eight award categories; supporting older people; supporting young people and children; crisis and welfare; community; sports, culture, and heritage; health and care; sustainability and the environment; and animal welfare.
Catherine Johnstone CBE, Chief Executive of Royal Voluntary Service said: "We were completely blown away by the response to the Community Champions Awards and the huge volume of amazing nominees put forward. Our judges had a tough job selecting just 500 Champions from an array of thousands of inspirational individuals, who all deserve to be recognised and commended. "
"Each of our Coronation Champions displayed a commitment and contribution that far exceeds any expectation and we're overjoyed to honour and thank them during this exciting point in history."
Those feeling inspired to try volunteering themselves are encouraged to take part in The Big Help Out on Monday 8th May.
The Big Help Out is another official Coronation project, aiming to encourage newcomers to volunteering, bring communities together and create a lasting volunteering legacy from the Coronation weekend.