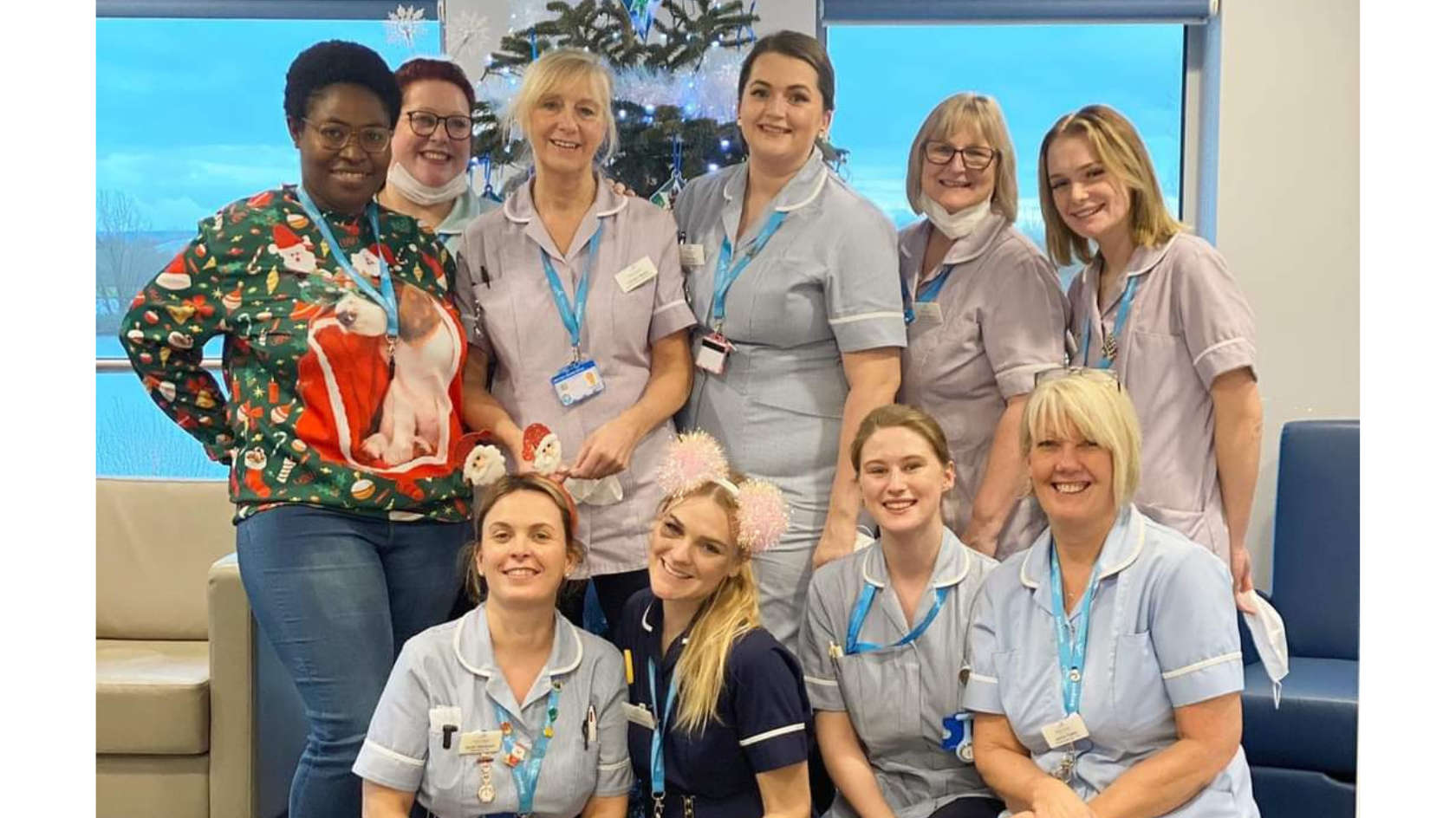 Willen Hospice has launched its annual Christmas appeal by revealing that only 15% of its running costs are met by ongoing NHS funding, this means millions of pounds have to be found through local fundraising.
Free, compassionate end-of-life care is provided by the Hospice for people in the local community who have a life-limiting condition. Last year its specialist teams looked after more than 2,100 patients, either at the Hospice or in their own homes. But as terminal illnesses become increasingly complex, the demand for the Hospice's services is growing.
As well as supporting patients by addressing their physical symptoms, the Hospice's expert care team meet patients' emotional, psychological, social and spiritual needs through activities such as counselling and art therapy. There are regular groups for carers and family members too. The combined cost of this care for local people is more than £16,000 per day.
Milton Keynes resident Sue, whose mum died at the Hospice on Christmas Day in 2019, has shared her family's story and is encouraging people in Milton Keynes and the surrounding areas to give what they can.
"Having somewhere like the Hospice to come to when your loved one is at the end of their life or needs pain management is really, really important," says Sue. "While my mum was looked after at the Hospice, myself and my family were cared for as well. That gave us time to spend with Mum without having to worry about all the day-to-day things that we might have worried about if she'd been at home.
"Mum was one of many, many local people who have been cared for. Without generous donations from the public, the Hospice wouldn't have been available for my mum and it wouldn't be available for anybody else who might need it."
Eileen has been nursing at the Hospice for 11 years. "I'm working the Christmas Day shift this year," says Eileen, "so while my husband and grown-up children are celebrating, I'll be caring for local patients staying in our In-Patient Unit.
"Christmas is such a special time at the Hospice, with more families and young children visiting. We put up decorations and serve Christmas dinners, so that families feel at home and can enjoy the precious time they have left together with their loved one. It's an honour to be a part of making that possible."
To support Willen Hospice this Christmas and watch Sue's story in full, visit the website.