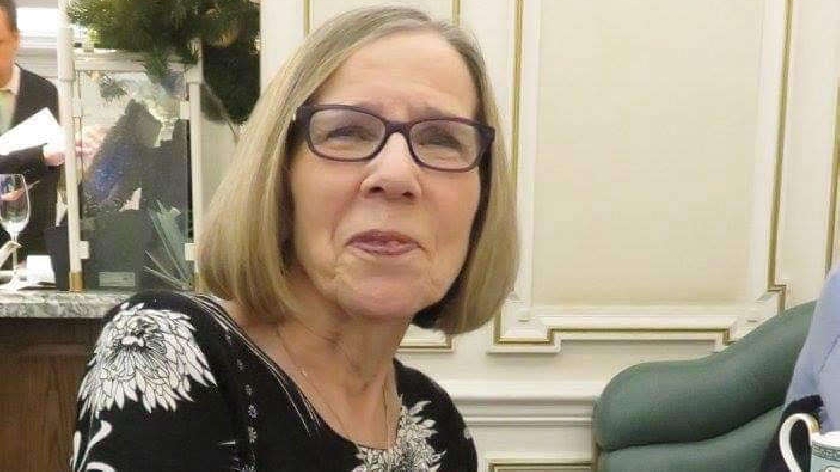 Cats Protection Milton Keynes and District Branch recently held a silent auction in honour of a much loved volunteer who sadly passed away earlier this year.
Jean Derbyshire was a much-valued volunteer with Cats Protection for well over 25 years and was known for her great love of all animals.
Over the years, Jean has raised many thousands of pounds for Cats Protection and got involved in all aspects of the charity from booking and organising events to arranging volunteers' rotas.
In her local town of Olney, she was best known for her presence at the Cats Protection stall at Dickens of a Christmas which was one of Jean's biggest fundraisers.
Fellow Cats Protection volunteer and close friend Kathy remembers Jean fondly, 'Jean was a very good friend to many people, especially during the early days of lock down. She always went above and beyond for her friends and colleagues, helping with shopping, cat sitting and providing a 'taxi service' for hospital visits. She is greatly missed and will always be remembered with much love and fondness.'
In honour of her hard work and commitment to the charity, the Cats Protection Milton Keynes Branch held a silent auction in her name, where the prize was a personalised pet portrait painted by the talented Sue Clark.
Sue volunteered alongside Jean at Willen Hospice, where she learned about her dedication to cats and Cats Protection. Sue remarks that Jean was 'totally committed to their welfare' and that 'during lockdown I started painting and Jean asked me to do a portrait of her cat Sheldon which sadly didn't happen. This portrait of the lovely Ivy is in loving memory of dear Jean.'
The silent auction winners Frances and Ivy have now received their prize, and model Ivy is thrilled with it. Ivy was adopted from Cats Protection back in 2019 and is thriving in her furrever home with her loving family, she just celebrated her 3rd adoptiversary!
If you want to help make a difference to the lives of cats and are interested in volunteering, please contact the Milton Keynes and District Branch on 01908 984 799.
Volunteers will be fundraising next at Pets at Home Rooksley on Saturday 6th August.