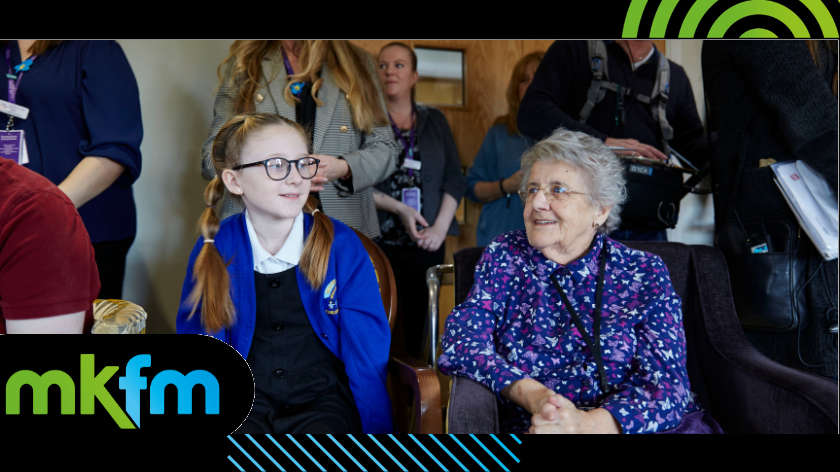 A heart-warming film featuring care home residents and school children from Milton Keynes will appear on BBC One tonight.
A not-for-profit organisation in Milton Keynes has been bringing school children and care home residents together through the power of music to tackle issues such as loneliness will feature in the Red Nose night of TV this evening.
The project, run by Intergenerational Music Making, sees local care home residents and school children come together for a music session.
During the sessions, residents and pupils take part in activities that support their physical and mental wellbeing, including storytelling, song writing, singing, and performing.
The sessions aim to use music to encourage a sense of community for both groups and reduce feelings of loneliness and isolation.
This evening at 7pm, a heart-warming film showing how music can help to build bridges and new friendships across generations to tackle loneliness will be shown during the Red Nose Day Night of TV which returns tonight on BBC One and BBC iPlayer.
Susan, daughter of resident Betty said, "I would say it's essential for mum to socialise and interact with people, she loves the children, and you can see her face light-up during the sessions."
Samir Patel, CEO of Comic Relief said, "It's wonderful to see different generations come together to support one another and I'm delighted that we'll be showcasing the fantastic, and incredibly important work, of Intergenerational Music Making on the show this evening."
The full film will be shown during the Red Nose Day night of TV on Friday 17th March, from 7pm on BBC One. 
To support Comic Relief, you can donate online here.