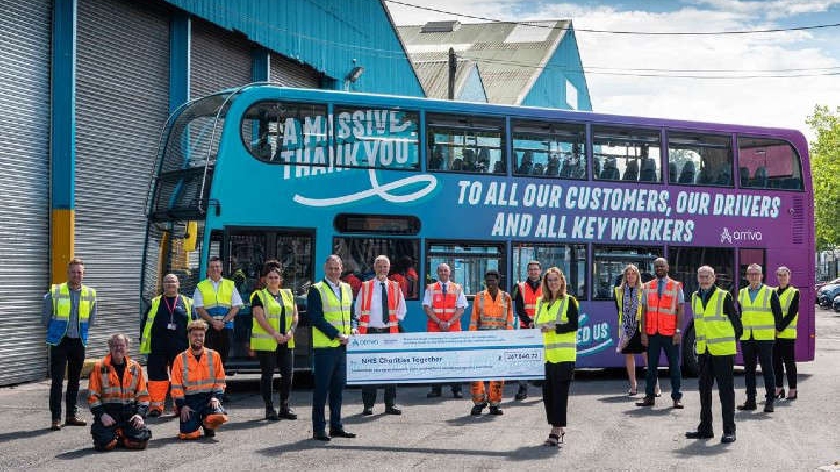 Milton Keynes bus transport provider Arriva has recently donated £267,840 to NHS Charities Together.
Operating since 1938, Arriva is one of the UK's leading providers of bus transport. They run 10 bus routes throughout Milton Keynes, with direct access to the nearby towns of Aylesbury, Luton and Buckingham.
Following the amazing efforts of all NHS staff in fighting on the frontline against the pandemic over the course of the last year, Arriva have decided to donate some of the money they have made to NHS Charities Together,
A spokesperson for Arriva posted on social media: "Following the exact fare policy onboard our buses and with the help of our customers, we've been able to gift over £260,000 to the NHS Charities Togethers.
"We're delighted to have gifted so much to help improve services for patients and help NHS staff and volunteers."
The funds raised by NHS Charities Together enable the health service to go above and beyond what would otherwise be possible. Their national reach means that they can ensure funds get spent where they are most needed.
Through their 240 member charities covering the UK, they fund projects that improve services for patients and help NHS staff and volunteers both practically and emotionally so that they can continue with their vital life-saving work.
They also provide support for their member charities through nationwide fundraising and advocacy campaigns, specialist advice and guidance, bespoke conferences and training opportunities.