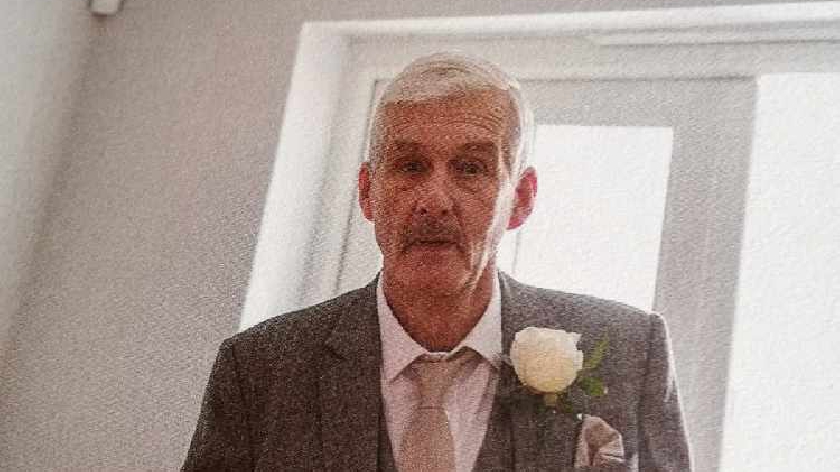 The new drug will now be available on the NHS after clinical trials show up to 40% success rate for patients with asbestos-related cancer.
A former builder from Milton Keynes has welcomed the availability of a new drug via the NHS after his own asbestos-related cancer reduced within a few months of trialling the 'miracle' treatment.
Michael Conway, 69, was diagnosed with mesothelioma in 2017, a cancer of the lining of the lungs associated with exposure to asbestos, often decades previously.
Following his diagnosis, Michael, known as Mick, instructed specialist asbestos-related disease lawyers at Irwin Mitchell to investigate his illness and where he may have been exposed to the hazardous material.
His legal team referred Mick to mesothelioma specialist Professor Dean Fennell, Director of the Mesothelioma Research Programme at the Leicester Cancer Research Centre.
Professor Fennell was working on the CheckMate-743 immunotherapy drug trial, with other international mesothelioma specialists.
The clinical trial evaluated the use of Nivolumab (Opdivo) in combination with Ipilimumab (Yervoy), compared to chemotherapy treatment in patients who had previously untreated asbestos-related cancer.
Mick has now revealed the effect the immunotherapy treatment has had on his life.
His tumours shrank from 21mm and 29mm to just 5mm, having lived two years past his original prognosis date and is spending quality time with his family which at one time he didn't think possible.
Following an accident where a door fell on him at work, Mick visited his GP due to still being in a lot of pain weeks later.
An X-ray confirmed broken ribs but also revealed fluid and a shadow on his lungs. A CT scan, followed by a lung biopsy confirmed the diagnosis of mesothelioma.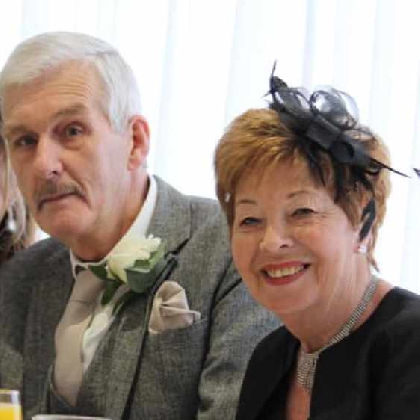 Michael and his wife, Denise
Commenting on his experiences, Mick said: "To be diagnosed with mesothelioma was such a shock. I have never known a day's illness in my life and the news turned our world upside down."
Mick was told by his legal team that he might be eligible for the Checkmate trial of Nivolumab and Ipilimumab, that works by boosting the immune system to attack his cancer and he decided to find out more.
Mick added: "To be told out of the blue you have an inoperable, terminal disease is devastating.
"You find yourself sitting at home thinking 'why me' and simply don't know what to do or where to turn.
"Satpal (my solicitor) suggested we speak to a mesothelioma specialist and when they said I was eligible for the Checkmate trial, I jumped at the chance."
Mick was given Nivolumab and Ipilimumab and despite side effects of tiredness, itchy hands, a reduced sense of taste and darker hair, he tolerated the treatment well.
Serious side effects like hepatitis paused Mick's drug trial in December 2017, but his sense of taste returned and he felt well.
Mick added: "At some points, I felt so little difference that I thought I must be on a placebo, but within a few months my tumours had shrunk.
"It was a miracle and Denise and I were overjoyed.
"I am still having regular checks but I have not needed any further treatment and there has been no further growth in the tumours.
"Despite the side effects, I am so grateful to Satpal and the team for suggesting that we contact a specialist which then led to a place on the trial."
Even though Mike received a terminal diagnosis, he is now hopeful for the future thanks to the trial.
Mike said: "With a terminal cancer diagnosis, I had nothing to lose and the knowledge that there was an option provided some much-needed hope and positivity during a very dark period.
"I knew that even if the trial didn't work for me, it could pave the way for better outcomes and cures for other patients in the future, so it is great to see the drug now available via the Early Access to Medicine Scheme and an option for others to benefit from in the years ahead."
"When I was given the news of my diagnosis, I thought it was a death sentence.
"While I don't fully know what the future holds, I am thankful beyond words for the benefit I have had and I cherish every day I can spend time with my family."
Satpal Singh, the asbestos-related disease specialist at Irwin Mitchell who represented Mick, was pleased he could tell Mike about the trial and the fact it worked for him.
Satpal said: "A mesothelioma diagnosis can come as a terrible shock and we do all we can to help clients like Mick, not just with the legal process, but with advice on appropriate support and information options for treatment.
"I informed Mick about a clinical trial being undertaken by Professor Fennell and Mick then promptly met with Professor Fennell and was accepted on to the CheckMate-743 trial. It is fantastic to see Mick doing so very well, given the initial poor prognosis.
"The availability of the combination treatment (Ipi/Nivo) is exciting news and hopefully the start of treatments that can offer longer life and improved quality of life to many more patients like Mick living with this asbestos-related cancer."