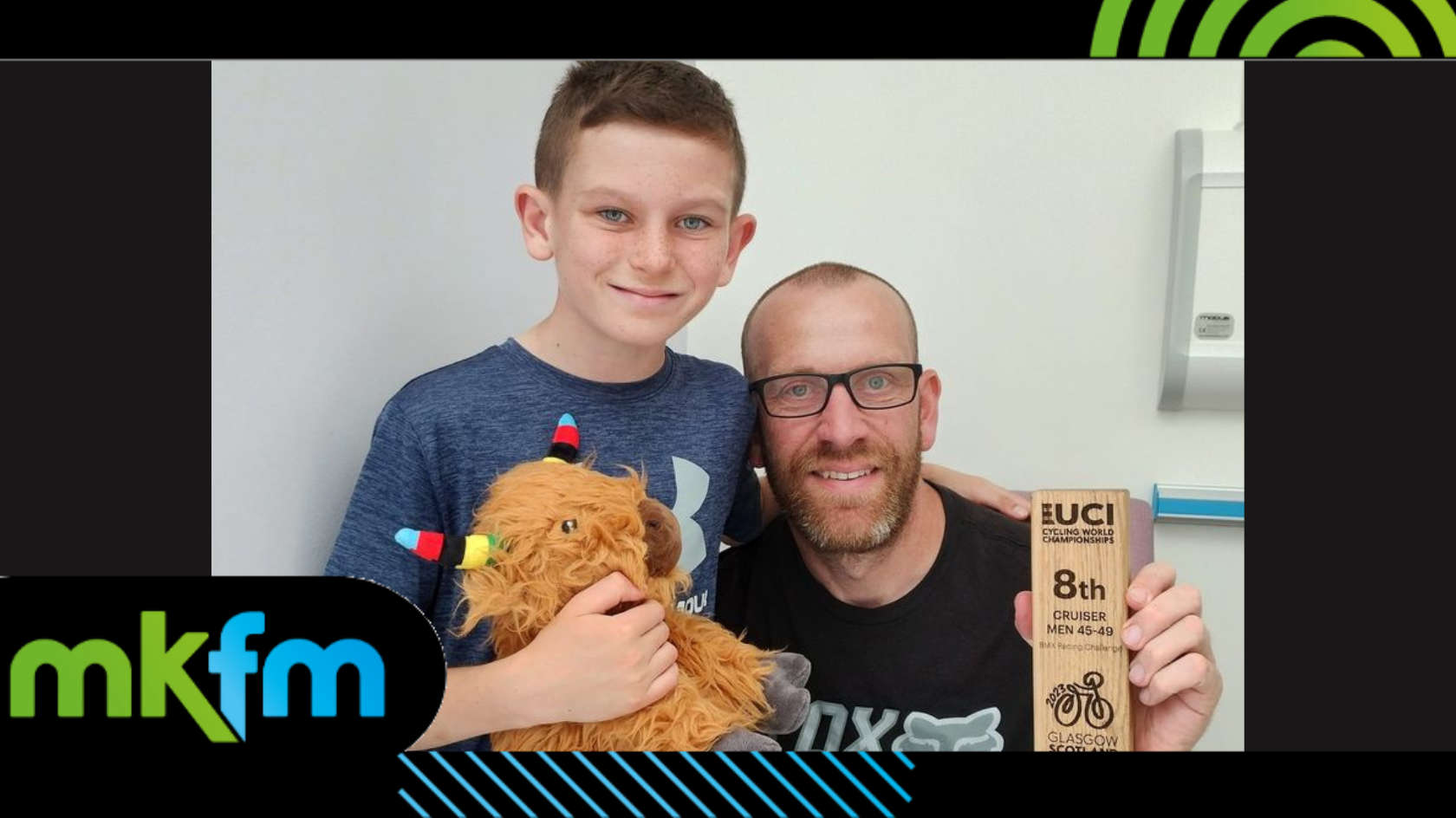 Milton Keynes BMX Racing Club are celebrating after their most successful-ever world championships.
11 members of the Pineham-based club took to the start gate at this year's championships in Glasgow, with two making finals in their age groups and a third reaching the semi-finals.
Glyn Cartwright was the man to beat in the 45 to 49-year-old cruiser class, winning two motos and a quarter-final as he blazed his way to the final before ending his day in hospital after a spectacular crash left him with a fractured hip.
Grace Hudak had a shaky start in her first moto but recovered well and beat more than 30 other riders to make the final in the Girls 9 class, where she finished eighth.
Glyn and Grace can now both race with the coveted W8 number plate on their bikes for the next 12 months, marking them out as among the very best in the world.
In the Boys 9 class, Joey Tomkins stormed his way through the early rounds with five successive top-three finishes, before falling just short in the semi-finals.
MK's racers competed against riders from around the world on the same 400m track that will be used this weekend by elite riders including Olympic medallists Bethany Shriever and Kye Whyte.
All had to qualify for the worlds by being among the best in their age group in last year's national BMX series.
A spokesman for Milton Keynes BMX Racing Club said: "Sending 11 riders to the World Championships is an amazing achievement for our club, and to see two of them bring home W8 plates is simply incredible.
"Everyone here is just so, so proud of all our riders, especially Glyn and Grace, and we can't wait to welcome them back to Milton Keynes."
The full list of MK riders who took part in the World Championships is:
Noah Bagwell (boys 10)
Glyn Cartwright (cruiser men 45-49)
Jonno Harradine (cruiser 13-14)
Grace Hudak (girls 9)
Chris Millar (cruiser men 35-39)
Danny Pattinson (boys 16)
Oliver Taylor (boys 10)
Neil Terblanche (cruiser men 40-44)
Olly Terblanche (cruiser 13-14)
Joey Tomkins (boys 9)
Dylan Willis (cruiser men, 17-24)
BMX racing returns to Milton Keynes at 7pm on Friday 18th August, when the club hosts the latest round of its summer series.