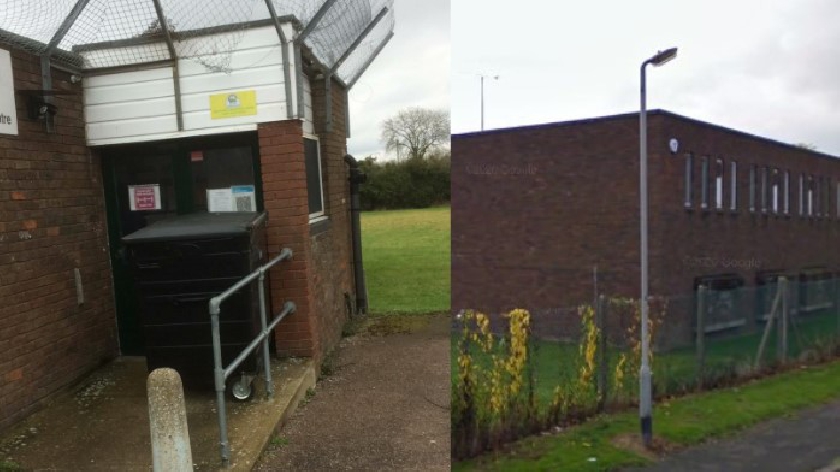 A local youth centre has spoken out about the 'heartbreaking' vandalism that has left part of the building exterior damaged.
The team behind the Olney Youth Centre, located within the nearby town of Olney, have faced various issues in recent months.
The building, alongside the private field, is kept secure and is not open to members of the public unless they have paid for access, whether it be in a sports class or social group.
However Olney Youth Centre has seen regular trespassing, including dog walkers taking their animals onto the field and residents leaving litter behind.
Another problem that the centre has faced is vandalism.
One of the team took to social media on Friday (19/3) to explain, and believes it could be from children accidentally kicking a ball onto the roof and attempting to retrieve it due to the nature of the damage.
They say that a Biffa bin had been pushed in front of the centre's door, with the 'roof fencing' then being torn away to provide easy access to the roof.
A spokesperson for Olney Youth Centre added: "Please note: You will be liable if you are injured - you will not be able to claim on our insurance - you are trespassing. And our new bush that we put near the perimeter fence has been vandalised too.
"It's really heartbreaking - we're trying so hard to get the place going and this happens!"
Olney Youth Centre does have CCTV, however, so the team will be looking to see if they can find out any more information.