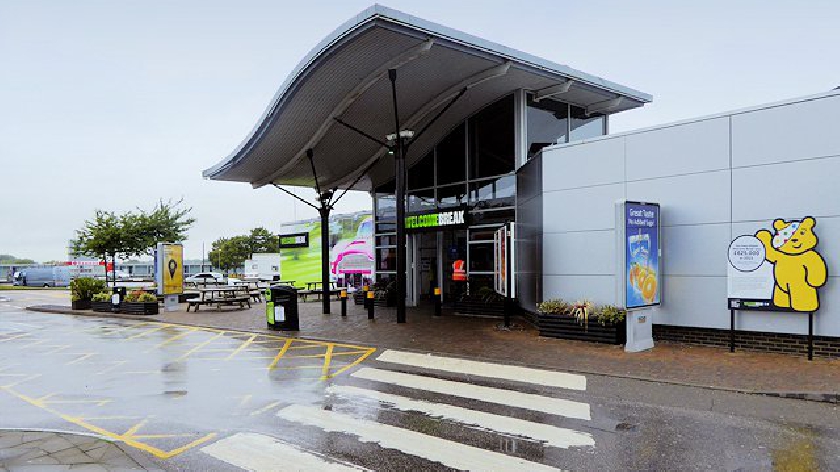 A motorway service station operator, which is based in Milton Keynes, has been 'named and shamed' by the Government for not paying staff the minimum wage.
The Department for Business (BEIS) has today (5/8) released a list of 191 firms it wanted to publicly call out for failing to meet their obligations to employees.
The companies were said to have collectively short-changed over 34,000 workers by £2.1m between 2011 and 2018, breaking the minimum wage law.
Minimum wage breaches can occur when workers are being paid on or just above the minimum wage rate, and then have deductions from their pay for uniform or accommodation.
Welcome Break Holidings Limited, which is headquartered in Newport Pagnell, was slammed by the Government for failing to pay £49,031.77 to 1,591 workers during the four-year period.
This large sum of money worked out at each of the workers being short of £30.82, which the company says was down to a policy on "team member uniforms."
A Welcome Break spokesperson said: "In 2018, HRMC informed us, along with many other businesses, that our policy on team member uniforms inadvertently led to a breach of the National Minimum Wage.
"As soon as we were made aware of this oversight, we fully reimbursed and apologised to all affected team members.
"We never intended to underpay our employees and have strengthened our policies and training to prevent this from happening again."
Welcome Break is not the only local business to have been criticised by the Government today.
Hotel MK Limited, which is also known as the DoubleTree by Hilton, was also found to have not paid staff the minimum wage.
Between 2016 and 2018, the company did not pay £1,552.07 to 12 workers. This worked out at each worker missing £129.34 from their pay packet.
A spokesperson for Hotel MK Limited said: "This was an administrative error, relating to our reclassification of uniform, which affected 12 employees, and as soon as we were made aware of this technicality, the matter was resolved immediately."
All 191 businesses on the list were made to pay back what they owed and were fined.
Paul Scully, Business Minister, said: "Our minimum wage laws are there to ensure a fair day's work gets a fair day's pay – it is unacceptable for any company to come up short.
"All employers, including those on this list, need to pay workers properly.
"This government will continue to protect workers' rights vigilantly, and employers that short-change workers won't get off lightly."