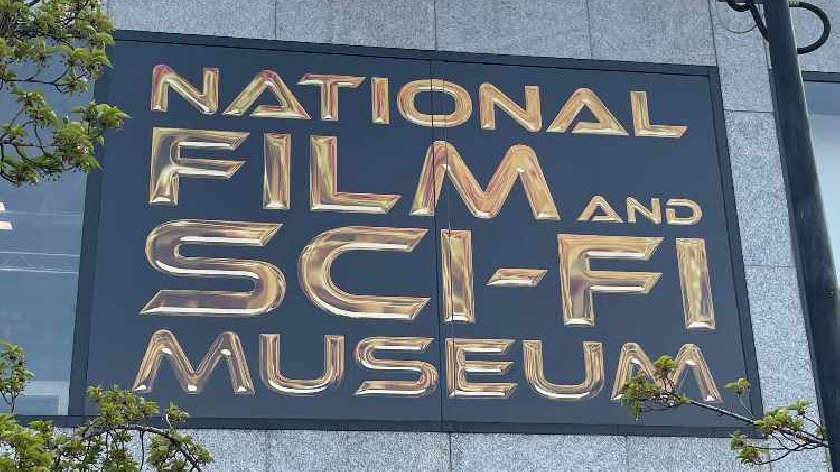 The National Film & Sci-Fi Museum is set to open for the first time today (27/08), after almost a year of construction.
In a short statement released on social media, a spokesperson for the Museum spoke of their excitement to finally open as they said: "We're so excited to be opening our doors tomorrow and can't wait for you all to see what we've been up to these past 12 months.
"We're anticipating queues in the morning so please be patient with our team on arrival. Your tickets allow entry at any time throughout the day so avoid the queues and enjoy the full museum at a more leisurely pace by arriving later!
"Anyone wishing to buy tickets on the door, these will be available to purchase from 1pm."
The Museum is dedicated to saving props, costumes, art, photos, and footage from some of the biggest film and TV productions and making them available for everyone to see and enjoy.
The National Film & Sci-Fi Museum has bought together a totally unique collection of artefacts from some of the most well-known film & TV franchises, as well as some classics, fan favourites and even specialist sci-fi movies. There is a wide range of exhibits, something for every fan of every generation.
Displays from over 100 films including (including the likes of Star Wars, Indiana Jones, James Bond, Ghostbusters, Harry Potter and Marvel) will be on view in the museum.
Some of the items they have on display include Darth Vader's screen used mask, James Bond's Walther PPK gun, Indiana Jones' whip, and Cyberman helmets from Doctor Who.
The museum will also host presentations, creators talks, guest appearances and signings, as well as dedicated events and talks, special educational activities for school groups, and corporate experiences.
Visitors can pre-book tickets online, or purchase them on the door – although booking is strongly recommended to avoid queues or delays.
To book your tickets or to find out more information about the new museum, you can click here.