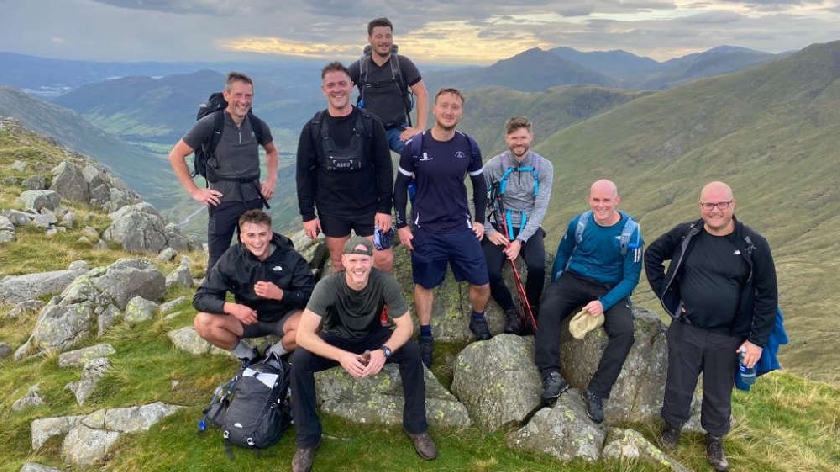 Milton Keynes based GSSArchitecture took part in the Lakes 24 Challenge over the weekend to raise money for Macmillan Cancer Support.
Members of the GSSArchitecture team from all five offices got together to face the challenge.
The Lakes 24 Challenge is one of the most demanding mountain walking challenges in the country, requiring individuals to scale 24 of the highest peaks within a target hiking time of 24 hours.
The total route mileage for the 24 peaks is around 30 miles, but the elevation and height gain make this far from easy, and many say that the challenge is tougher to complete than the national three peaks challenge.
The team walked 29.5 miles with 11,660ft of ascent (47.5km and ~3,554m of ascent) in just 24 hours of walking time.
Jonathan Hunter, Partner at GSSArchitecture and Team Captain for the challenge, said, "At GSS, we love to push ourselves in everything we do, whether that be projects or staff challenges. It's important that members from our five offices have the opportunity to get together throughout the year and if we can raise money for charity whilst we do it, then even better!
"This was not an easy challenge but I'm proud of our team members that took part and the amount of money we have raised for such a great cause."
So far, GSS have raised an impressive £2,800 for their chosen charity from the challenge, with the figure set to rise again after the Practice hosted a Macmillan Coffee Morning at the end of September.