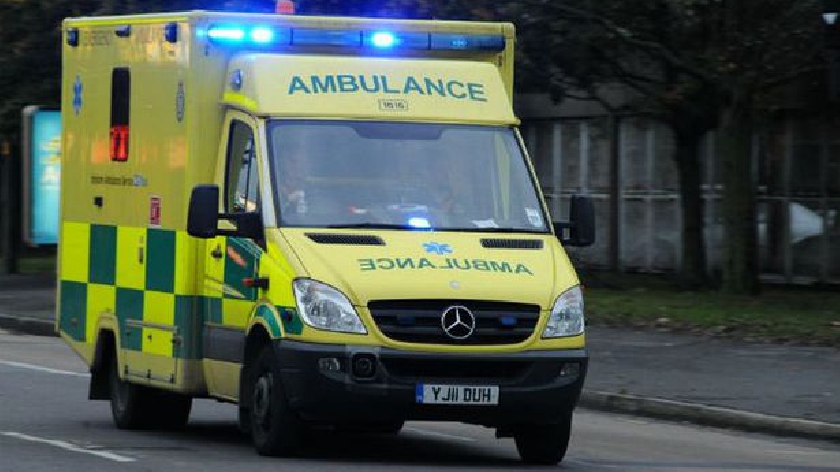 South Central Ambulance Service has taken to social media to remind locals that 999 should only be called in emergencies.
Demand on both the 999 and 111 services is currently at levels normally seen during the busy New Year period.
SCAS, which provides emergency and urgent care to more than four million people across Berkshire, Buckinghamshire, Hampshire and Oxfordshire, is currently receiving almost 2,000 calls a day to 999 at a time it would normally see around 1,600.
In addition, the number of calls to urgent medical advice line NHS 111 are at more than 4,500 a day – up from 3,000 a day pre-pandemic.
Speaking about this sudden rise, Mark Ainsworth, Director of Operations at SCAS said: "Our activity is now well above the seasonal predicted level and is more in line with the numbers we would be seeing over the busy New Year period.
"We are also now at a point where staff have been flat out managing the effects of the pandemic for 18 months, so they are feeling the strain in the face of relentless pressure.
"The surge in demand has so far not been associated with COVID, so any increase in cases of the infection is a concern given how that may impact us further and we are now seeing rising numbers across the region, particularly in Reading, Portsmouth and Southampton.
"There are still many occasions when we receive calls from patients who could have their needs met through urgent treatment centres or their GPs, sometimes even pharmacies, so we would greatly appreciate the support of the public while we manage this period of intensity."
Got a minor injury or illness? There are options available rather than 999/A&E. For things like diarrhoea there are some questions to ask yourself before seeking medical assistance. You can get advice from expert pharmacists available through the night https://t.co/BYWTPTz86U pic.twitter.com/p5BNJRTqOy

— South Central Ambulance Service (@SCAS999) July 24, 2021
A number of actions have been taken at SCAS to increase capacity to meet demand, including the redeployment of clinically-trained staff into frontline operational roles, training additional staff to work in the 111 call centre and additional resources from approved private ambulance providers.
With pressure high on both services, people are being urged to ensure they only use 999 for life-threatening emergencies and 111 for urgent medical advice while utilising the full range of other services for less urgent problems including 111.nhs.uk, urgent treatment centres, GPs and pharmacies.