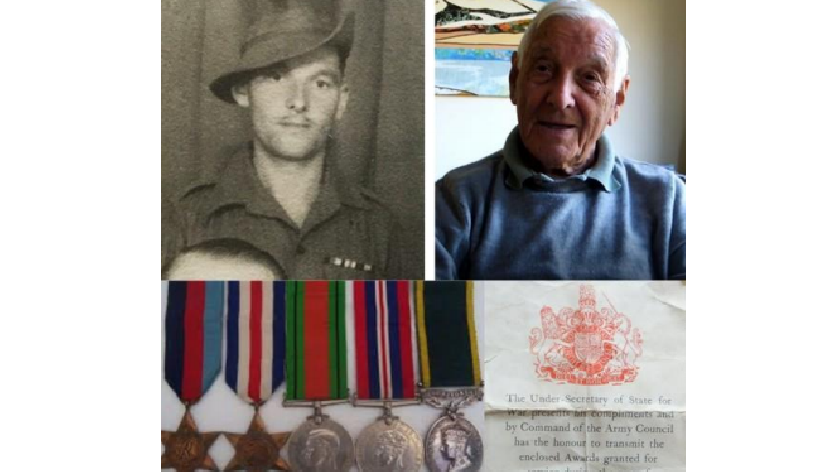 A man is set to celebrate his 100th birthday and raise money for charity by indoor skydiving in Milton Keynes.
100-year-old Don Keiller lives in Cambridge, having spent much of his life in East London and Cumbria.
As charities suffer during the pandemic, Don has decided to raise desperately needed cash for The Royal British Legion Industries by taking on an Indoor Skydive.
To mark his 100th birthday Don will be joined by his son also called Don (64), his daughter in law Selina (52) and grandchildren Darcie (18), Harry (16) and Max (16) – a true family celebration.
The three generations will take to the air at iFLY Indoor Skydiving in Milton Keynes on Friday 14th August.
Charities across the country have seen a huge donation decline in the past four months of about 40%.
The adventurous veteran is helping reverse the trend with the support of iFLY Indoor Skydiving to achieve his 100th birthday challenge to support fellow veterans.
Lisa Farmer, Royal British Legion Industries' Director of Strategic Development, said: "It has been and continues to be an incredibly difficult period for charities. However, time and time again we have seen heroes come to the fore in our hour of need. Don's adventurous fundraising task could not have come at a better time, with 75th Anniversary of VJ Day on Saturday 15th August. We wish Don and his family all the best and thank him for flying the flag for veterans everywhere this VJ Day."
Don is no stranger to adrenaline experiences, during the war he had multiple postings around the world and finished as a Warrant Officer having served with The Royal Artillery, Royal Tank Regiment and seconded to the Royal Marines
Don originally set himself a £1,500 target for the Royal British Legion but achieved that after just 2 days and has now increased the target to £3,000.
To find out more about Don and to contribute, visit his JustGiving page here.
The money raised by Don for the Royal British Legion Industries will help veterans less fortunate than him.
iFLY Manager at Milton Keynes, Shane Evans, jumped at the chance to help. He said "However hard it is for businesses at the moment, it's impossible to ignore the fighting spirit of people like Don."
"What an honour it is to have someone like Don, at his age, come fly with us. We'll do all we can to help and also make sure that all our customers get to hear of his great work. Thanks Don!"