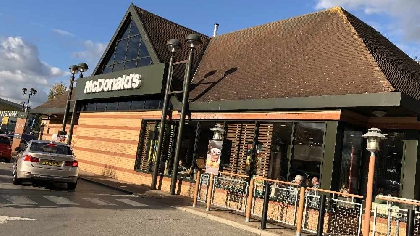 After a five-week closure period, McDonald's on Barnsdale Drive, Westcroft is preparing to reopen this Wednesday 15th November at 10.30am.
The restaurant has been closed since Sunday 8th October as it upgrades to the latest Experience Of The Future in store technology, featuring kiosk ordering, table service and the arrival of a much anticipated dual lane drive thru.
Ken Tomkins, owner of franchise Kaizen Restaurants which operates the Westcroft restaurant, commented, "We're so excited to see Westcroft reopen this Wednesday. After five weeks, I'm sure I'm not the only one who has missed it being open!
"We anticipate the new features we're introducing will affect how our customers use the restaurant, and we can't wait to hear what our customers think to the new design."
As a result of this investment, McDonald's are recruiting for 15 additional members of staff across various positions. If you'd like to apply for a job, please visit www.people.mcdonalds.co.uk and type 'Westcroft' in the search bar.
For more information and to stay up to date with local McDonald's news, follow Kaizen Restaurants @kaizenmcdsmk on Facebook, Twitter and Instagram.