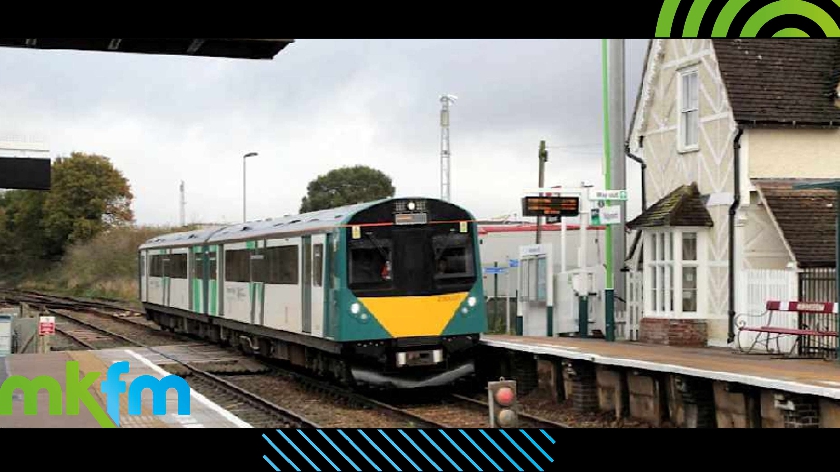 A Milton Keynes councillor has expressed 'disappointment' over the news that the Marston Vale Line might not be reinstated until autumn.
London North Western (LNW) has announced that it does not expect trains to operate on the Marston Vale Line again until the autumn.
It comes after the announcement back in December that line was being temporarily suspended until further notice.
The news followed confirmation that Vivarail had entered administration.
"Without the guarantee of effective maintenance cover for the fleet London Northwestern Railway have been left with no option but to temporarily suspend the service whilst a solution is found.
"A full rail replacement bus service (all stations and limited stop) will be provided in the meantime. All vehicles are accessible," Marston Vale Community Partnership explained.
The Marston Vale Line runs from Bletchley to Bedford.
Local Conservative Leader Cllr David Hopkins has expressed his ' disappointment' at the recent news from London North Western after the train company said it no longer anticipates seeing the return of the Class 230 engines that had been specifically adapted from former underground trains to operate on this service.
Instead, it proposes to reintroduce the class 150 engines, withdrawn from the line in 2019.
The Milton Keynes Conservative leader has also raised concerns over the limitations the replacement bus service offers.
However, Cllr Hopkins has applauded LNW for its ' openness and honesty' in admitting its failures in the operation of this service and accepts its determination to overcome these ' obstacles'.
Cllr Hopkins said : "LNW is offering stakeholders a regular briefing session and has produced a detailed Frequently Asked Questions document to be place on social media, town and parish council web sites and the like and we are grateful for this. However, questions remain as to just LNW got into this position in the first place and just what this means for the longer-term viability of the long campaigned for East West Rail service connecting Oxford and Cambridge (via the Marston Vale line)."
Last month, Conservative MP Iain Stewart met with the Marston Vale Community Rail Partnership (MVCRP), the Chair of Bedford – Bletchley Rail Users' Association (BBRUA) as well as Councillors from Woburn Sands Town Council regarding the current suspension of the Marston Vale Line between Bletchley and Bedford.
The MP for Milton Keynes South discussed issues regarding the suspension and has written to Huw Merriman MP, Minister of State (Rail and HS2), to raise a number of concerns and queries.
The Rail Minister said he would work with the Milton Keynes MP in bid to reinstate Marston Vale service.