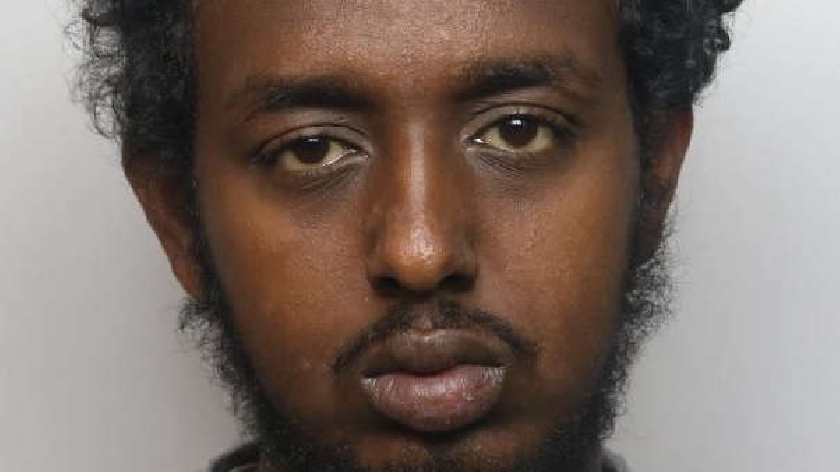 Image: Thames Valley Police
Following a Thames Valley Police investigation, a man who was in control of two county drugs lines in the Thames Valley area has been jailed.
Yahya Mohammed, aged 22, of no fixed abode, pleaded guilty to a count each of being concerned in the supply of class A drugs – namely crack cocaine and being concerned in the supply of heroin in a hearing at Milton Keynes Magistrates' Court on 21 July last year.
Appearing at Amersham Crown Court for sentencing on Monday (16/1) Mohammed was sentenced to six years' imprisonment for both offences, to run concurrently.
Mohammed was identified as being in charge of the Nico and Larrybird class A drugs lines within Milton Keynes between 7 September 2021 and 20 July 2022.
He was located in a vulnerable drug user's home and was linked forensically to the crack cocaine and heroin seized, along with the drugs line mobile phones.
Mohammed used others in order to supply his drugs, so as to reduce the risk to himself.
The Stronghold team in Milton Keynes began an investigation when Mohammed was arrested on 20 July, and Mohammed was charged and convicted within 24 hours, pleading guilty on 21 July 2022 when strong evidence proved he sold an estimated total of 2.4kg of crack cocaine and heroin with a street value in excess of £240,000.
Investigating officer Detective Constable Steve King of the Milton Keynes Stronghold team, said: "Yahya Mohammed has supplied a large amount of crack cocaine and heroin in Milton Keynes.
"He based himself at addresses of vulnerable individuals, often forcing these people to do the work for him.
"Given the huge weight of evidence against him, Mohammed pleaded guilty at the earliest opportunity.
"Thanks to the hard work and dedication of the Stronghold team, we have removed this person from society and he will now serve a lengthy prison sentence as a result of his actions.
"County drug lines cause untold misery in our communities and dealers often target the most vulnerable people.
"We are absolutely committed to stamping out this type of activity in the Thames Valley.
"We rely on our communities to give us information to help tackle drug supply.
"If you have any information, you can provide this, in confidence, either by reporting online or by calling us on 101.
"You can also report via the independent charity Crimestoppers anonymously on 0800 555 111."