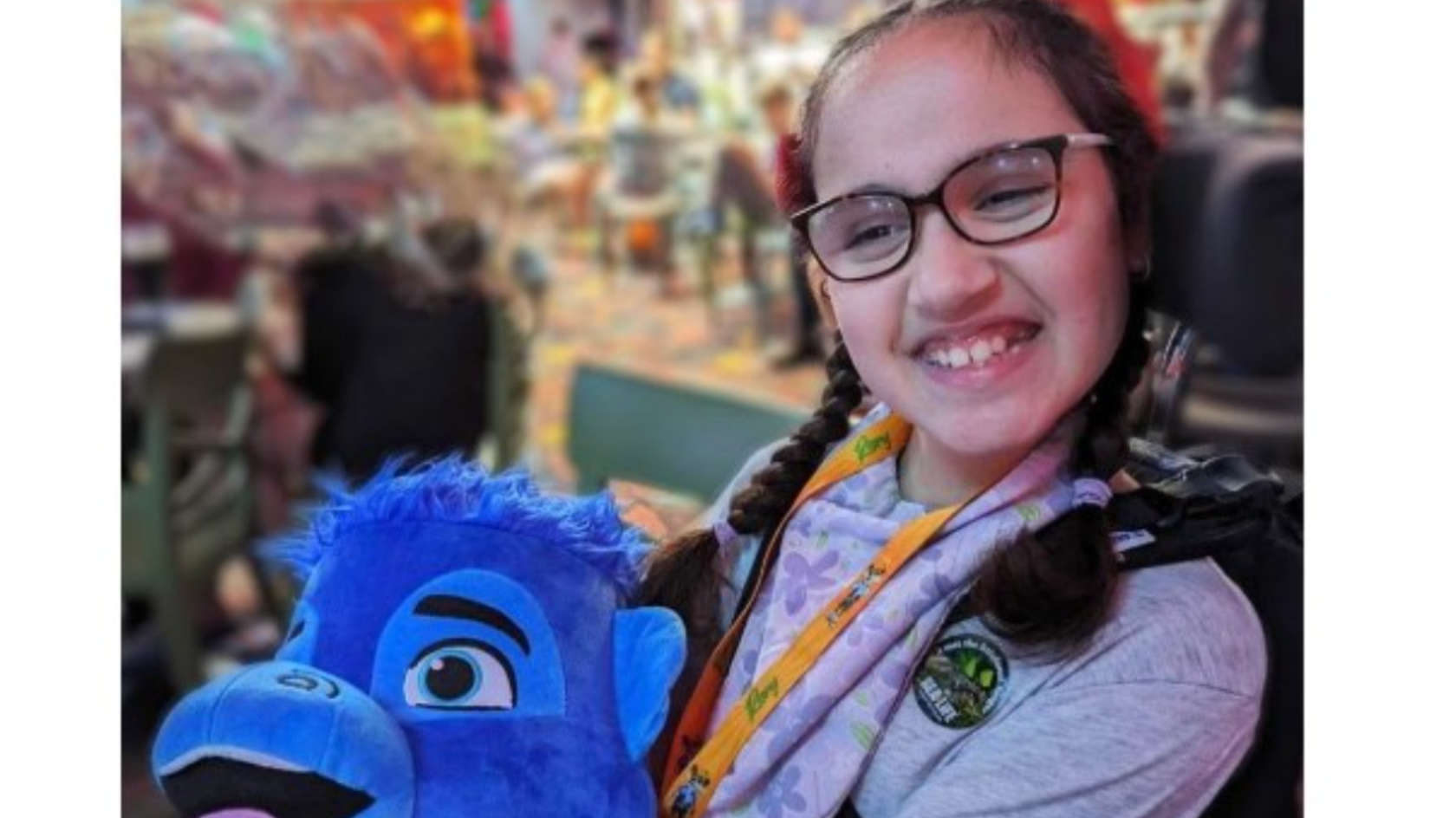 A local man is set to walk over 50 miles to fundraise for a brand new wheelchair tandem bike for Bella-Skye, a 10-year-old girl born with periventricular leukomalacia.
Luke Radwell is setting himself a challenge of walking from Milton Keynes to London Great Ormond Street Hospital in less than 24 hours and is hoping to raise £5,000.
Bella-Skye was born 11 weeks prematurely, weighing 3lb 1oz. Periventricular leukomalacia was identified at birth and 8 weeks later, Bella-Skye had further brain injury caused by group B strep and meningitis, resulting in a diagnosis of quadriplegic cerebral palsy.
Bella Skye is unable to sit up, walk, meet her personal care needs such as toileting and dressing and relies on adult support.
Bella- Skye's family say she works hard to overcome her significant sensory, regulation and physical challenges. She can find it difficult to be in the right state to focus, sometimes presenting disengaged. Other times she presents in a heightened state of anxiety, especially when she perceives things are going wrong in her environment.
Constant adult support helps her to regulate her emotions and prevents her getting to a more distressed state.
"We are extremely limited going out as a family, especially when our 6 year old son (recently diagnosed with Autism & ADHD) wants to go on his scooter or cycle everywhere. We always aim for Bella-Skye to feel as involved and included as possible," her family say.
"We think a wheelchair tandem bike will make a huge difference to our family life. Bella- Skye would love being at the front of the bike, with uninterrupted view. Talking about the world as we travel through, making up silly songs and bossing us around which direction to go."
Luke Radwell says: "I first met Bella-Skye at the beginning of 2022 - a beautiful happy little girl who has quadriplegic cerebral palsy. I instantaneously began thinking, I'd love to be able to try and do something for her, so I spoke with her parents Mel and Ben and asked what can I do to help, is there anything that she needs to enable her lifestyle?
"They collectively suggested they'd love her to be able to go out as a family with more ease on bike rides and dog walks. A wheelchair tandem bike is what I'll be raising money for in the hope we can make this happen.
"On February 1st, I will be walking over 50 miles from Milton Keynes to London Great Ormond Street Hospital in less than 24 hours. Where Bella-Skye has received a vast amount of treatment, I will walk 'for her' and I would really appreciate any donations and sponsors to help make her dreams of her and her family's inclusive outdoor family time come true."
You can find the Just Giving page here.