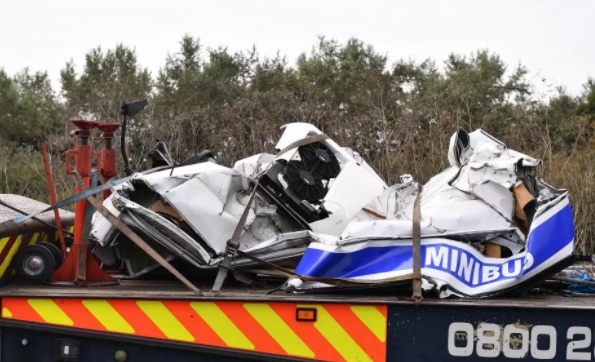 David Wagstaff and Ryszard Masierak have been charged following the accident on the M1 last year.
Masierak was today (23/3) jailed for 14 years for causing a crash that killed eight people and seriously injured four others on the M1 on August 26th last year.
Wagstaff, of Derwent Street, Cobridge, was today (23/3) sentenced to three years and four months after killing eight people and seriously injuring four others in a crash on the M1 last year.
During the trial, Wagstaff told the jury he could not remember what happened. He said it was a 'lack of concentration', having been on a hands-free call to a friend for nearly an hour and was driving on cruise control at 56mph when the accident happened.
The 54 year old drove into a minibus forcing it into the back of another lorry which was stationary on the inside lane.
The stationary lorry was being driven by Ryszard Masierak and had allegedly been stationary for 12 minutes despite there being a free hard shoulder. He was also over the drink-drive limit.
Wagstaff's lorry crashed into the minibus which was waiting with its hazard lights on for the chance to go around Masierak's lorry.
The sentencing took place at Aylesbury Crown Court this afternoon.