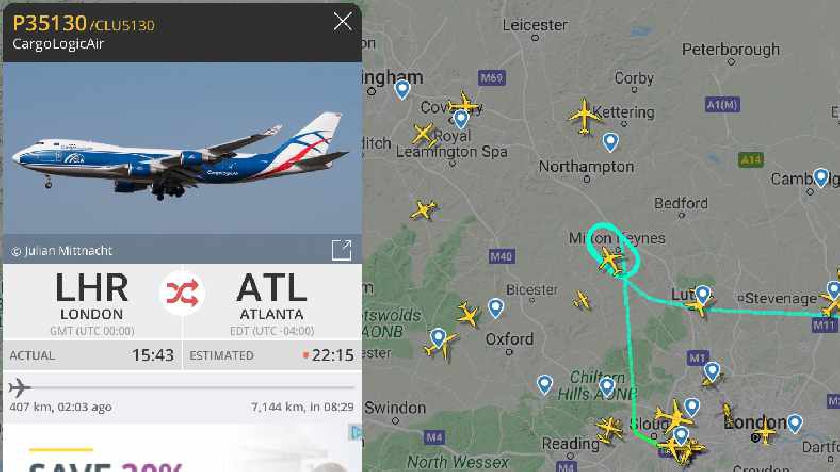 The cargo plane from Heathrow to Atlanta (USA) was seen circling several times above Milton Keynes this afternoon (26/03).
Many residents reported seeing the plane circling low in the sky over Milton Keynes after 4 pm this afternoon.
Concerned locals began following the flight on FlightRadar24 to see what was happening, currently, it's the most tracked flight on the website.
While it's not known why the flight was circling so low over Milton Keynes, but some residents have offered the explanation that it may have been dumping fuel to perform a safe landing at a nearby airport.
The cargo plane has since left the UK and is now heading towards Germany.