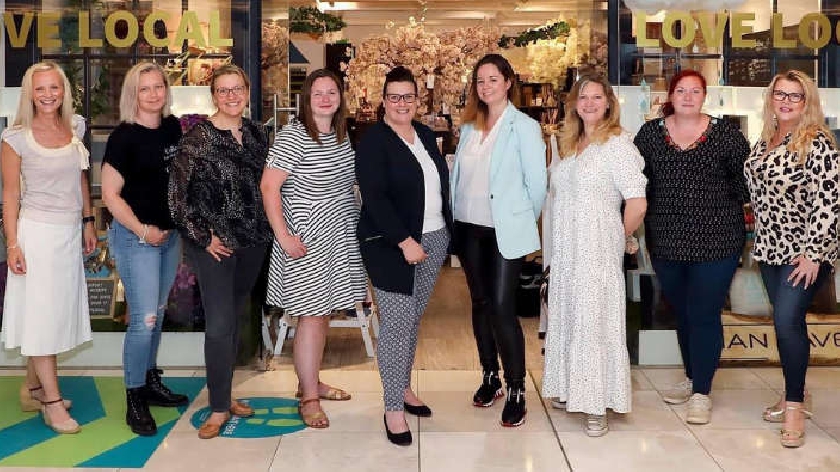 Love Local Hub has been named 'Best Enterprising Business' in the MK and Buckinghamshire SME Awards.
Having opened during the pandemic at centre:mk, back in December 2020, the gold award-winning store has gone from strength to strength.
In just 24 weeks, £93,000 has been raised and given back to the 65 small businesses currently in the retail hub.
The store was created as a hub to support local independent retailers by showcasing their products in a high footfall bricks and mortar location.
The store was awarded £35,000 from Milton Keynes Council back in July 2021. The money helped to Love Local Hub deliver business bootcamps and free retail space to help 50 local female owned businesses grow their new companies in a safe environment.
After being so successful, the Love Local Hub will be moving to a larger unit at centre:mk in October 2021.
Kevin Duffy, centre:mk Centre Director, said: "Over the last 40 years, centre:mk has supported local businesses and seen the community grow with new ideas and concepts. Love Local Hub is part of a new wave of entrepreneurial businesses and their incubator hub is a brilliant model that we are proud to support.
"We are so pleased to see the great success of the store already and are excited to see it continue to provide a stepping stone for local retailers in the area."
Samantha Poole, Co-Founder of Love Local Hub, added: "I'm delighted that Love Local Hub has won the Best Enterprising Business award. I am thrilled that the launch of the store at centre:mk has been so successful and that we can continue doing what we love; giving small independents a platform to grow. We look forward to moving to a bigger unit at centre:mk next month where we can support even more local businesses."
Love Local Hub are now through to the SME National Business Awards on Friday 3rd December 2021.