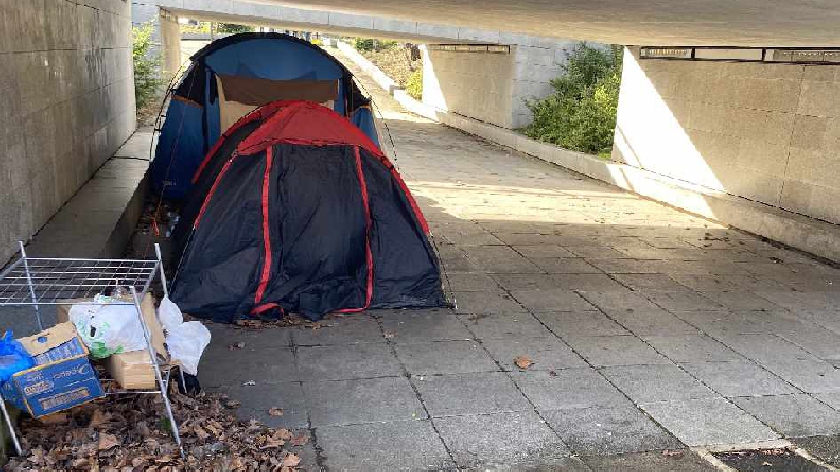 The Winter Night Shelter MK has announced that they are planning to launch, in 2023, a new Community Support Centre in Wolverton.
The £2.7 million centre will be a 13,000 sq. ft hub, that will help not only those that are currently homeless, but also be a safe space for vulnerable families, couples and single people in the Milton Keynes and surrounding areas that are danger of losing their home or need other support.
After more than ten years of Winter Night Shelter expertise and success at Unity Park Station, the charity is now scaling up to deliver what they see as the next stage of their charitable activity – which looks to prevent homelessness in the city rather than just respond to it.
This project is important for enabling people to embark on a new life, maintain personal stability and sustain their tenancies, thus reducing a bounce-back' to the streets. It will also enable the Winter Night Shelter to work with more landlords who are keen to partner with the charity to provide tenancies for people on low incomes.
The charity's wide range of partner organisations, including Alcoholics Anonymous, Foodbank, and Narcotics Anonymous, will all be able to use the space to deliver their specialist support services too.
To ensure the Wolverton building is fit for purpose, the charity have begun a £2.7 million fundraising campaign and have been working with a range of charitable trusts, the National Lottery, and corporate and individual donors - and will continue to build on this to reach their target.
The charity is incredibly grateful to have been awarded a grant, from the National Lottery Community Fund, which will be used for the first phase of the project. The new building is an ideal space to make their vision a reality but currently is in a run-down condition due to its age, having been an old railway training centre.
The Winter Night Shelter has evolved its remit in recent years it has been at the front line of helping people in need throughout the pandemic and its work to meet the need continues to grow. Over the last 12 months the welfare team have had a record caseload and help around 200 people each week accessing support services at Unity Park Station, its day centre in the old bus station.
Russell Marriott, fundraising manager at The Winter Night Shelter Milton Keynes said: "This ambitious project is about us helping the many families, and individuals in Milton Keynes who are at crisis point and don't know where to turn. We are committed to helping and supporting the most vulnerable, to give them an opportunity to look forward to a positive future."
For more information or to find out how you can donate please click here