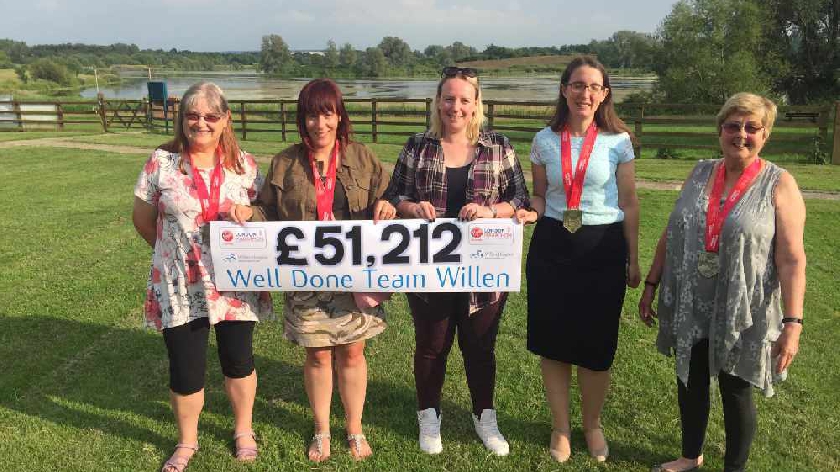 Local runners who represented Willen Hospice in the Virgin London Marathon have raised more than £51k for the local charity.
This week, some of the Team Willen members met at the Hospice to celebrate their success and find out how much they had collectively raised.
Dawn Clark, Challenges Fundraiser at Willen Hospice said, "Our London Marathon runners this year were a real team, supporting each other through their running journey, offering each other support at their various fundraising events. We are delighted to share with them the grand total raised, and know this will inspire others to take up this unique and prestigious challenge. Please contact us if this has inspired you!"
The team was made up of 12 Gold Bond runners plus four runners with ballot places. They all raised fantastic amounts with some individual achievements of over £10 000.
The London Marathon is one of the events that helps to raise funds for the Hospice, which needs to raise £4.7 million every year, or £9 a minute, to continue caring for patients from our community.
Anyone who wishes to participate in the London Marathon 2020 can contact dawn.clark@willen-hospice.org.uk for further details or visit www.willen-hospice.org.uk