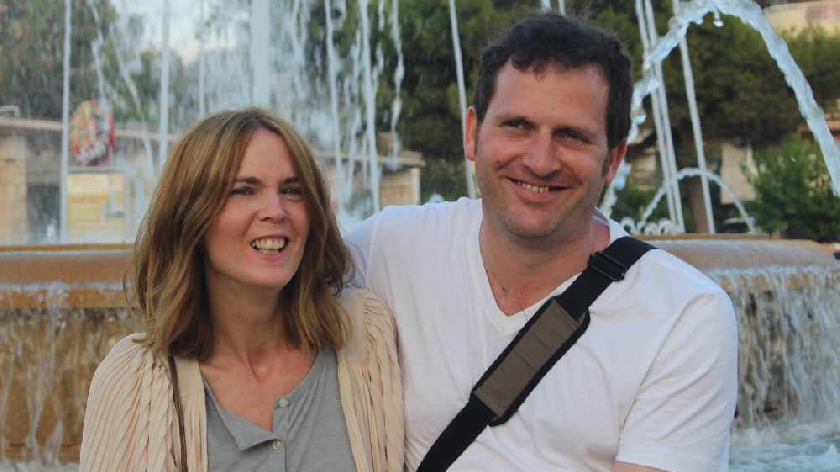 A Milton Keynes woman is urging the public to support Willen Hospice as they launch their 2020 Christmas appeal.
Lorraine Jolly has thrown her support behind the charity's Christmas fundraiser by sharing her story of how the Hospice cared for her husband Mark, who sadly died in June this year at the height of the first wave of the Covid-19 pandemic. A dad of three, Mark was just 49.
Lorraine, who says the care Mark and their family received from the Hospice was outstanding, is supporting the charity to help spread the word about the unique care they provide.
Mark became involved with the Hospice when he was first diagnosed with neck and kidney cancer two years ago. He received a range of services including complementary therapies for pain management, physio and care at home. This summer he spent his last days in the Hospice, with Lorraine by his side.
"I'm in awe of everyone at the Hospice, they're such special people, says Lorraine. "We will always be thankful for everything they did for Mark in his last two years. I hope people can find it in their hearts to support them this Christmas so that other families like ours - maybe even theirs - can experience that same care if it's ever needed. We didn't expect to ever need it, but you just don't know what's around the corner."
Peta Wilkinson, Chief Executive at Willen Hospice, added: "We can't thank Lorraine enough for supporting our Christmas appeal. We pride ourselves on giving the best possible care we can all year round, and this year has been particularly challenging. We need to raise £4.7M a year to carry on doing what we do, that's £9 every minute. This year we are predicting a 50% loss in fundraising income so this appeal is more important than ever. Please support us if you can this Christmas."
To read Lorraine and Mark's story and make a donation, visit www.willen-hospice.org.uk/christmas or simply text MARK to 70460 to donate £20.
Watch the video below to hear more about Lorraine's story.