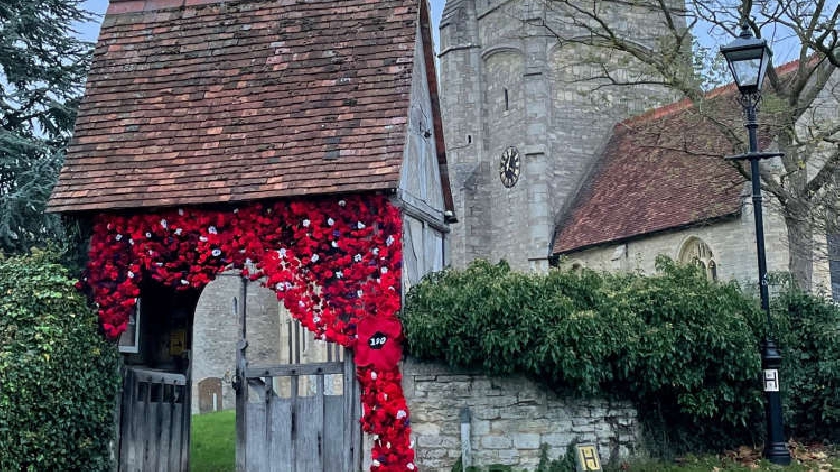 The Sherington Belles WI President was inspired by the poppies at the Tower of London.
Jo Wareham, the President of the Sherington Belles WI, formed the group back in January 2020 after moving to the village in august 2019.
Jo explains: "I only knew one person and thought a WI group would be just the thing to make new friends – we had two live meetings in our Village hall and then the country went into lockdown because of the pandemic.
"We rallied on though, in true WI style and held a lot of our meetings via zoom and outside and now have a staggering 88 members and have grown from strength to st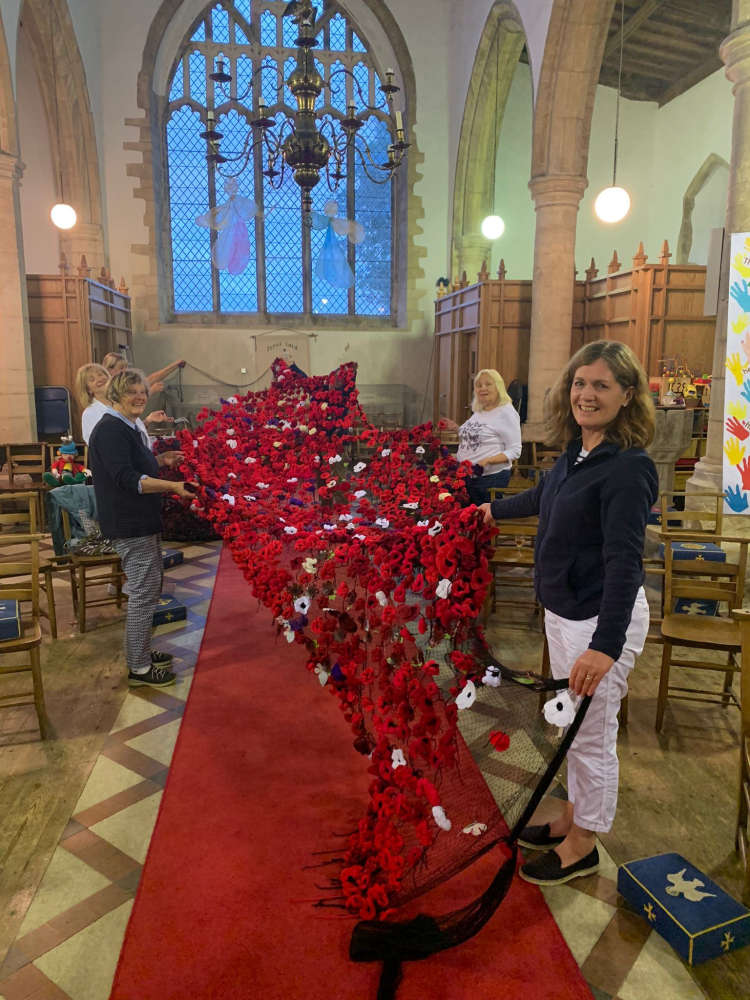 rength."
Jo says that during those lockdown periods is when she had the idea. Inspired by the Tower of London and with the help of the ladies in the craft group, friends and family, the Sherington Belles WI created the beautiful Poppy Cascade.
After tirelessly working for over a year, they predict that there must be well over 3000 poppies in the display.
The group has also successfully raised £392 for the Royal British legion charity.
You can find out more about Sherington Belles WI here.