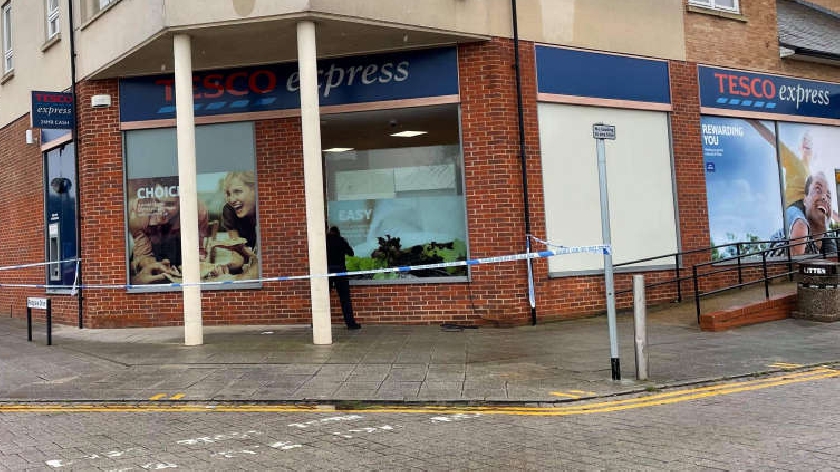 A reported break-in has resulted in the closure of Tesco Express at Oxley Park today (14/9).
Residents have taken to social media to report that the local supermarket was broken into last night, with a window being smashed.
The window found smashed is next to the wine and beer area of the local store.
Police have been to the scene and cordoned off the area with tape.
The extent of the break-in has not yet been confirmed and it is not yet known if anybody got into the store or if anything was stolen.
MKFM has contacted Tesco and Thames Valley Police for more information.