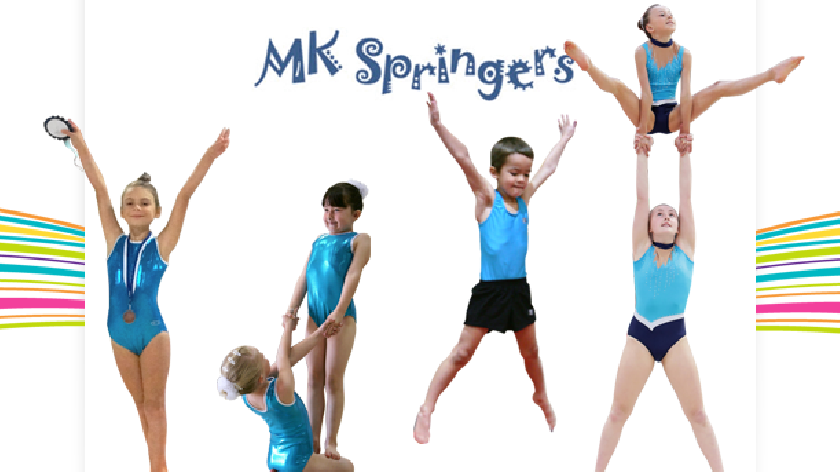 MK Springers launches The Bridge Project, supporting families with low incomes across Milton Keynes, to access gymnastics at their club.
MK Springers is a gymnastics club based in Kiln Farm Milton Keynes, established in 2004. It is an Ofsted-registered childcare provider and a registered charity.
They know the transformative power of gymnastics helps support and develop communities.
Gymnastics supports physical and mental health and well-being, developing skills, it supports the maintenance of a healthy weight, resilience, self-confidence, community, and friendships for those that engage with the sport.
MK Springers' Ofsted registration means families in receipt of Universal Credit, and other qualifying benefits can receive an 85% rebate on their gymnastics fees from HMRC.
This leaves a funding gap of 15%, equivalent to £6/month or £72/year, for these families to find in order to enable them to experience everything that their #SpringersFamily has to offer.
MK Springers know that even this small amount is too great for many families, especially given the city-wide cost of living crisis recently declared in Milton Keynes forcing families to use any disposable income on food and fuel bills. The Bridge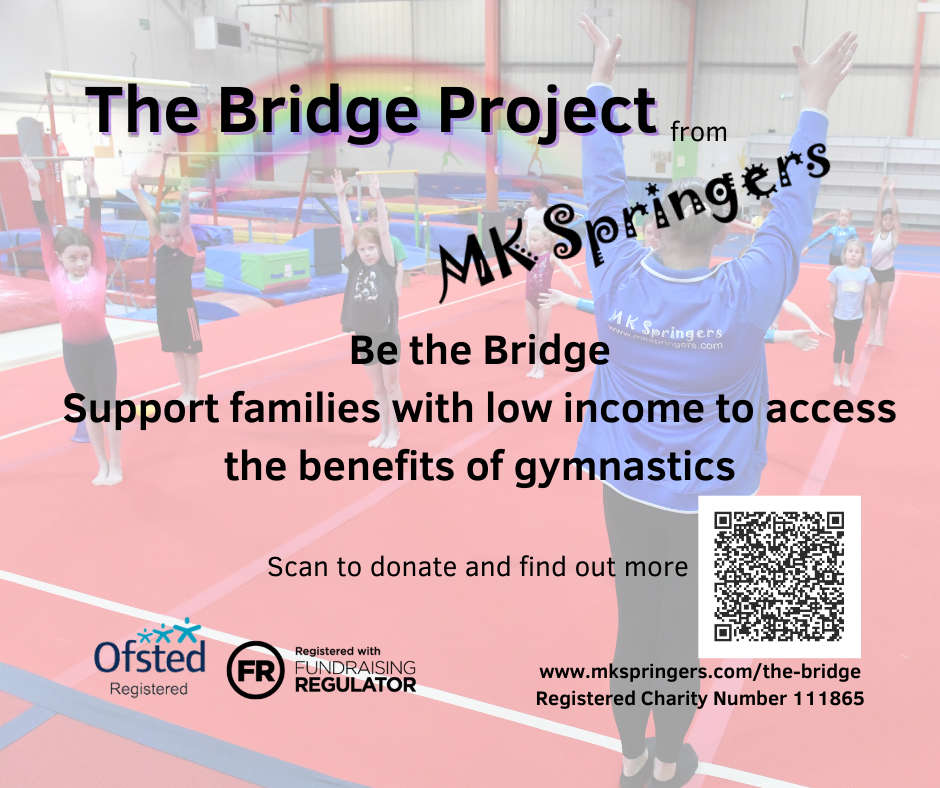 project aims to cover the funding shortfall for 600 families in Milton Keynes and is looking to raise £43,200 to enable these families to enjoy gymnastics, fully funded for a year.
They are working in partnership with a number of parish councils and schools across the City of Milton Keynes to ensure funding is targeted to those most in need.
Felicity Candler-O'Donnell, Club Founder and CEO at MK Springers, said: "We know there are many families who can't access physical activities due to the cost involved. MK Springers strives to be as inclusive and accessible for all and this is why we are launching The Bridge.
Our Ofsted registration enables us to reach out to families in need and The Bridge Project will take this to the next level ensuring our children and young people remain active and have fun, whilst taking away the worry from their families of how they will fund this activity."
Tracy Keech, Deputy CEO at Healthwatch, Milton Keys, said: "MK Springers is a game-changing gymnastics club for children and young people who need a safe, supportive space in which to flourish.
Parents and carers have told us they've seen their child's mental well-being improve, and their confidence increase thanks to encouragement from the coaches and flexible classes. It's clear that no child is treated as an outsider.
There is no judgment and no pressure – just a warm welcome and the chance to develop new skills."
MK Springers are asking you to support The Bridge Project with a one-off or regular donation, corporate sponsorship, or by working in partnership with MK Springers.
To donate and to find out more about the Bridge Project please visit here.