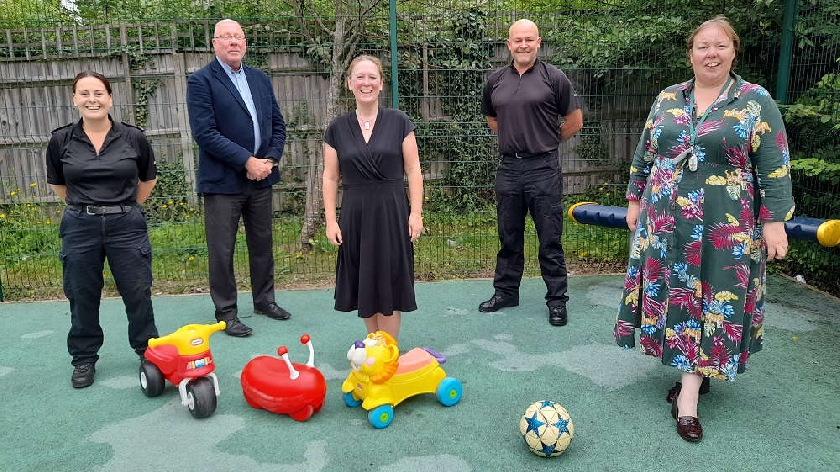 Local partners including the police, the NHS, MK Council and support organisations are increasing their support for those suffering domestic abuse.
MK-Act, one of the key partners, is a charity specialising in support for victims of domestic abuse.
The charity was commissioned by MK Council and offers help to anyone aged 16 years and up living within Milton Keynes.
Following a council funded communications campaign, MK-Act has seen double the number of visits to their website over the past three months.
The surge in visitors is down to higher awareness of the service but also an increase in need over the past year, the charity believes.
Sue Burke, CEO at MK-Act Domestic Abuse Intervention Services, said: "We know we cannot tackle domestic abuse by ourselves and working in partnership with organisations such as the council and Thames Valley Police, has made such a difference to our work as a charity. There are more people out there who need our support and we will do everything we can to reach them.
"We are looking forward to expanding our team here at MK-Act and ensuring that it is accessible to everyone. We are currently recruiting for team members to work directly with the LGBTQ+ community and with older people."
Cllr Emily Darlington, Cabinet Member for Adults, Housing and Healthy Communities, said: "Domestic abuse can devastate families, yet many will suffer in silence. We're looking at a wide range of local, tailored support for adults, children and families that will enable us to confront and challenge all forms of domestic abuse, support victims and hold perpetrators to account.
"We want to ensure that local support is accessible and visible to those that need it and are working hard on expanding this offer."
Milton Keynes Council has secured £535,000 of government funding to support local efforts around domestic abuse awareness and prevention. New and expanded support will include services to empower victims alongside training, awareness, and education programmes.
If you are suffering from domestic abuse or are concerned about a friend or family member, you can contact local charity MK-Act by web or on 0344 375 4307.