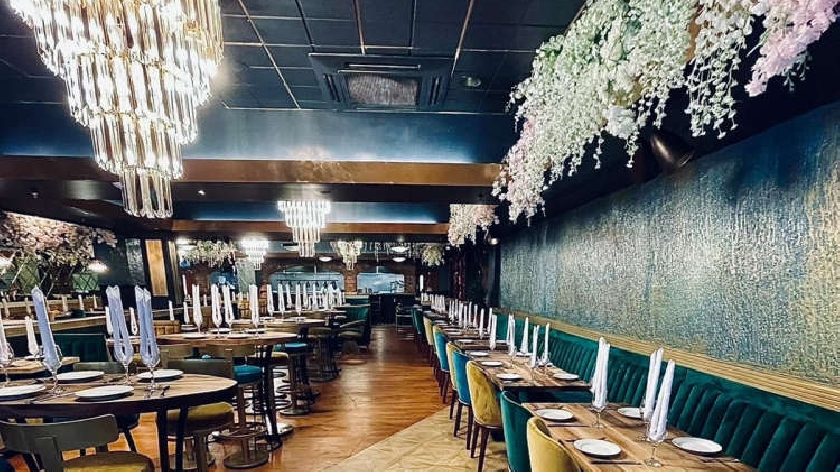 Sumac Room, the new dining destination in the Xscape, marks the return of local multi-business owner to MK's hospitality scene.
Mr Farooque, who managed multiple local businesses in the hay day of MK's Theatre District, such as Spice Lounge and Buddha Blue, has operated outside of Milton Keynes for some years. But his recent reinvestment in the area reflects his faith in the council's plans to revitalise local business.
A recent report shows that MK council has plans to "enhance the vitality and viability of the Theatre District" to address its failure to compete with other areas of CMK like The Hub and Queen's Court. These plans are well underway, with the visible construction of a new hotel and the development of a new residential area, Campbell Wharf.
Following the success of Mr Farooque's Hinckley-based Sumac Grill restaurant, this week saw a soft launch for Sumac Room- a Turkish-Mediterranean dining experience which might be exactly what the area needs to compete with similar experiences available closer to The Hub.
Mr Farooque intends to follow this up with a VIP launch on Monday 15th where it's expected the mayor will be in attendance as well as several local influencers and media representatives.
Sumac Room is named for the Turkish spice, sumac. A burgundy ground spice which adds an authentic and refreshing sharpness to the restaurant's traditional menu. The venue also hosts a dedicated bar area, adding to the scarce list of high-end drinking establishments in the Xscape.
With a capacity of 120 and suitable space for parties of any size, bookings are available via Sumac Room's website.
Mr Farooque has made clear his intentions for Sumac Room to be a "family friendly establishment" believing that the proximity to the Xscape's variety of entertainment options will give the area a good amount of footfall.
You can find out more about Sumac Room here.